30 Before 30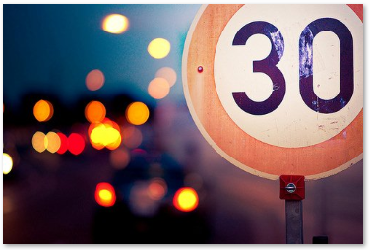 Thirty's the new twenty, right??
Ready for some brutal honesty? I turned 29 30 last week. Ugh… just typing that made me cringe. The fact is, I'm now 355 days closer to the big 3-0 officially in my thirties and there are lots of things that I've wanted to, but haven't yet, tackled in the kitchen. Of course, there are things outside of the kitchen that I've wanted to do, too.
I've seen '30 By 30′ lists on several blogs; some complete their list before the big day and some, during the year that follows. Me? I'm attempting to "get 'er done" ahead of time. I also decided to split the list up. Twenty-five food-related goals (heavy on the carbs, please) and five fun ones. Ready to follow along and laugh?
Food
1. Sourdough Bread (including starter)
2. Fry Bread (and Corn Soup, too!)
3. Croissants
4. Pretzel Bites
5. Matzoh
6. Pita Bread
7. Potato Pancakes
8. Homemade Pasta
9. Ravioli
10. Spaetzel
11. Chicken & Dumplings
12. Spanakopita
13. Red Cabbage
14. Graham Crackers
15. Doughnuts
16. Verrines
17. Mousse au Chocolat
18. Black Forest Cheesecake
19. Lattice-top Pie Crust-Sugar Cookies
20. Tah-oah (Comanche-style beef jerky)
21. Sauerbraten
22. Hummus
23. Hot Apple Cider
24. Limoncello
25. Eggnog
Fun
26. Learn to play golf
27. Learn to sew (6/8/11: first lesson down!)
28. Learn to play the fiddle
29. Restore my 1940s kitchen cabinet
30. Run a Half-Marathon (REGISTERED & RUN!!)
Bonus!!
31. Donate to Locks of Love