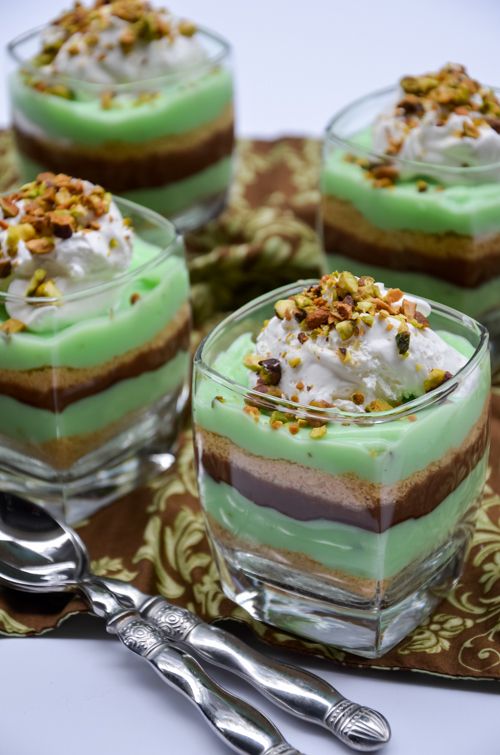 Spring has sprung and it's absolutely beautiful! And now that the babies are getting bigger, we've been taking a lot of walks and spending a lot of time playing in the front yard. The weather has been gorgeous, as well, so picnics have been a must. While the little ones can't indulge in these parfaits just yet, the adults sure can. The pistachio flavor is sweet, but fresh and light for this season of renewal. Perfect for sharing with friends or as an after-dinner treat a la patio!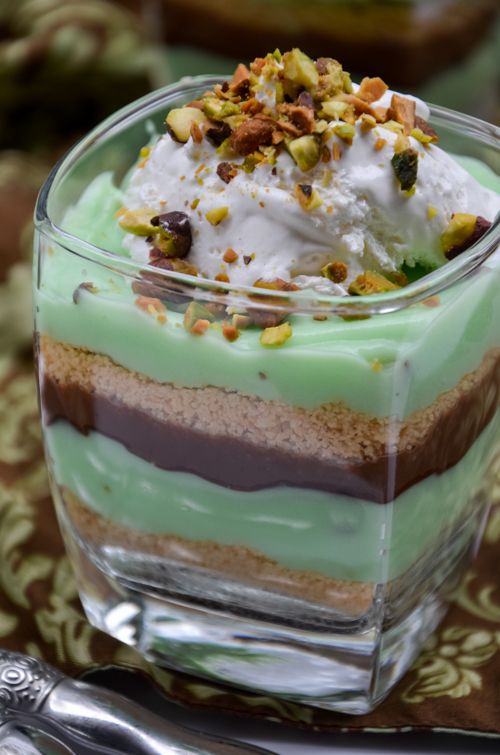 Pistachio Shortbread Parfaits
Ingredients
2 (3.4 oz) boxes Jell-O Pistachio instant pudding
12 Walkers Shortbread Fingers
8 oz chocolate ganache or syrup
4 oz whipped topping
1/4 c pistachios, chopped
Instructions
Prepare the pudding by following the directions on the box and while it's setting up, crush the shortbread fingers in a food processor. Once the pudding is set, begin building your parfaits by layering shortbread crumbs, pistachio pudding, chocolate ganache, shortbread crumbs, pistachio pudding, whipped topping and finally, a sprinkle of chopped pistachios. The amount of each ingredient will depend on the bowl or cup you use to serve your parfaits; however, you can expect a few tablespoons to a 1/4 cup in your measurements.
http://mybakingheart.com/2017/03/30/pistachio-shortbread-parfaits/

Disclosure: I am honored to be a member of the Walkers Shortbread Society. Compensation was provided in the form of product by Walkers; however, the photography & opinions expressed herein are solely those of the author.