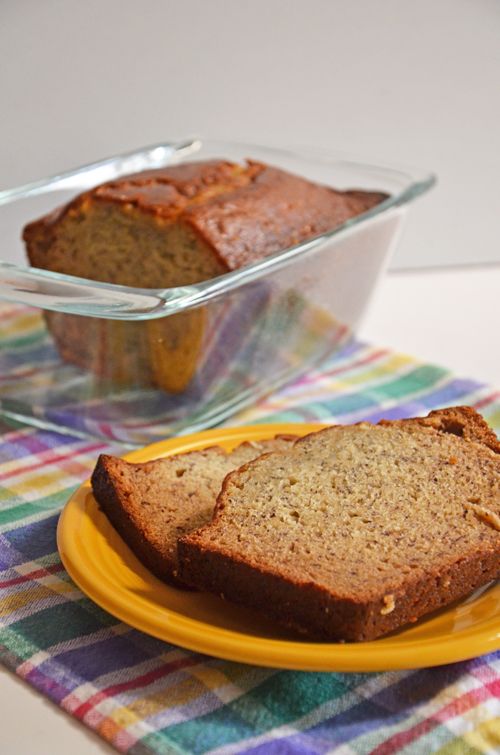 You guys! I am SO excited about this post. If you haven't already seen OXO's newest product, their 14 Piece Glass Bake, Serve & Store Set, you're in for a treat!
Since receiving the set, I've been baking and storing all sorts of things in these beautiful glass pieces. My favorite so far has been my mom's banana bread. It's a staple in our house, and has been for as long as I can remember. It's such a yummy treat, that she'd make it several times a week. And with the OXO loaf dish, it's super easy to bake up!
Both the Glass Bakeware and SNAP Glass Food Storage pieces are made of thermal shock resistant borosilicate glass, which means the Bakeware can go from freezer to oven or microwave without cracking – both lines can withstand up to 250 degrees Fahrenheit of temperature change! Amazing!
The Glass Bakeware features raised, slosh-proof lids for easy transportation and storage without squishing your baked goods; convenient, easy-to-read size markings on the containers and wide, comfortable handles that work comfortably with oven mitts. And with the SNAP Glass Food Storage, the lids are interchangeable between both the SNAP Glass line and SNAP Plastic line. They're stackable and nestable, are microwave safe and feature a leak-proof seal! These pieces are perfect for newlyweds or for when you're updating your cookware… but let's be honest, you don't need a reason to love these!
Ingredients
2 c all-purpose flour
1-1/2 c granulated sugar
1 tsp baking soda
1/2 tsp Kosher salt
2 lg eggs
2 md ripe bananas, mashed
1/2 c butter, melted & cooled
1/4 c + 1 tbsp whole milk
1 tsp pure vanilla extract
1 c chopped pecans, optional
Instructions
In a medium bowl, whisk together the flour, sugar, baking soda and salt. In a separate larger bowl, combine the eggs, bananas, butter, milk and vanilla. Add the wet mixture to the flour mixture, stirring until just combined. Fold in nuts, if using.
Pour into a greased loaf pan. Bake at 325 degrees F for 75 minutes, or until a toothpick comes out clean. Cool on wire rack before slicing and serving.
http://mybakingheart.com/2016/05/25/moms-banana-bread/

Disclosure: This is a sponsored opportunity & product was provided by OXO; however, the photography & opinions expressed herein are solely those of the author.