The OXO On Illuminating Digital Hand Mixer is a thing of beauty. I've been excited about OXO's new line of small appliances, so when they asked if I'd like to test out the Hand Mixer, I couldn't say 'yes' fast enough. Included in the box is a set of balloon-shaped beaters, a set of dough hooks for extra-thick batter and a stopper where the beaters store conveniently on the Mixer body. The cord even wraps around the base and is clicked into place for compact, upright storage!
I think the best part of the entire Mixer is the Soft Glow LED Headlight. It illuminates the bowl as you mix, allowing you to monitor batter consistency, and remains softly lit for safety as long as the Mixer is on. Beaters are ejected with a simple push for easy cleaning and get this… the cord swivels and snaps into either side of the Mixer to stay safely out of your way whether you're a lefty or a righty. Ingenious!
This Cinnamon Pecan Pound Cake is to die for and it was a breeze whipping up the batter with the set of balloon-shaped beaters. The soft-touch, LED-indicated controls allowed me to smoothly adjust the mixing speed so that I didn't end up with a flour bomb when I added the dry ingredients to the mix. The pecans are nutty and crunchy and there's just enough cinnamon inside to warm you up. Perfect for your next Christmas party or work pot-luck!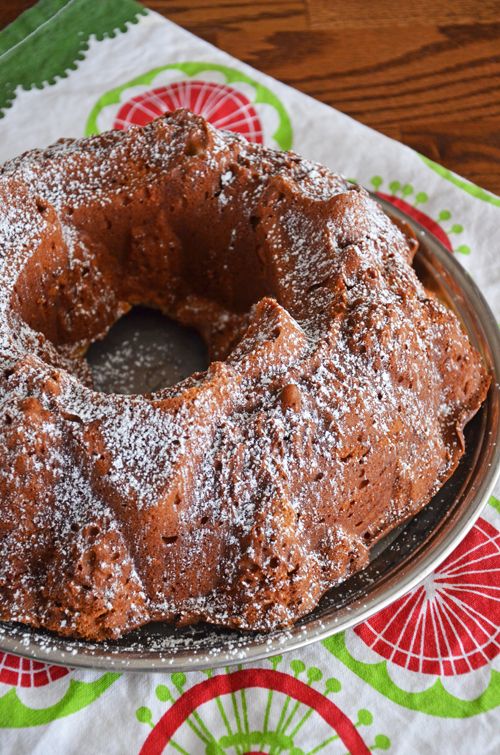 Cinnamon Pecan Pound Cake
Ingredients
2 c unsalted butter, at room temperature
1-1/4 c granulated sugar
1-1/4 c light brown sugar, firmly packed
6 lg eggs
1 tbsp pure vanilla extract
1-1/2 tsp baking powder
1/4 tsp Kosher salt
2 tsp ground cinnamon
4 c all-purpose flour, divided
1 c milk
4 c chopped, toasted pecans
Confectioners' sugar, for dusting
Instructions
Preheat oven to 325 degrees F. Beat butter at medium speed with an electric hand-mixer, until creamy. Gradually add in both sugars, beating 3 to 5 minutes, or until fluffy. Add eggs, one at a time, beating until just blended after each addition. Stir in vanilla extract.
Whisk together baking powder, salt, cinnamon and 3-3/4 cups flour in a medium bowl. Add flour mixture to butter mixture alternately with milk, beginning and ending with flour mixture. Beat at low speed just until blended after each addition. Stir together pecans and remaining 1/4 cup of flour in a small bowl; add to batter and stir just until combined. Pour batter into a greased and floured bundt pan.
Bake for 1 hour and 15 minutes to 1 hour and 30 minutes, or until a long wooden pick inserted into the center comes out clean, shielding with aluminum foil after 55 minutes to prevent excessive browning. Cool in the pan on a wire rack for 15 minutes; remove cake from pan to wire rack to cool an additional 20 minutes. Dust with Confectioners' sugar and slice to serve.
http://mybakingheart.com/2015/12/11/cinnamon-pecan-pound-cake/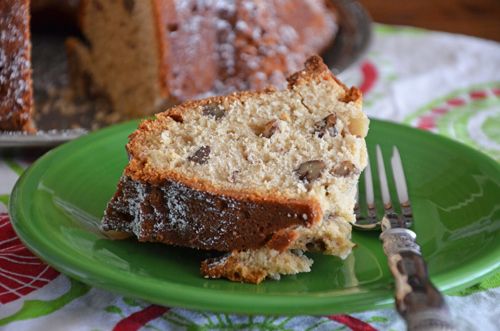 Disclosure: This is a sponsored opportunity & product was provided by OXO; however, the photography & opinions expressed herein are solely those of the author.