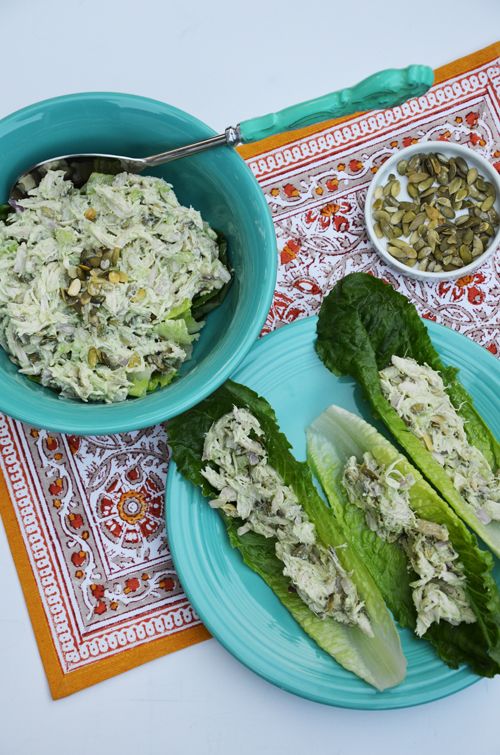 Collaboration posts with Stonyfield make me happy. Not only do I get to work with such a wonderful company, but I'm introduced to new partners as well, like Wayfair. With over a "zillion things home"®, Wayfair's website is a one-stop shop for any and everything home-related. I could've easily spent an entire day (or three) clicking through categories, mentally decorating my living room here, a bedroom there… heck, even the patio.
However, I was there for one reason. Tasked with creating a yummy, fresh salad, I needed a salad bowl that could handle the job. And Wayfair's collection was nothing short of amazing. I had about four in my shopping cart before I realized that I was only there for one. And since our everyday dish ware is by Fiesta, I went with their Multi-Purpose Salad Bowl in Turquoise. Not only does it match our Turquoise place setting, but it pairs well with the other colors we received for our wedding. And the salad? Perfection! Imagine a basic chicken salad, but punched up with an Avocado Ranch dressing, red onions and pepitas. It's crisp, cool and wonderful for a late summer, alfresco dinner!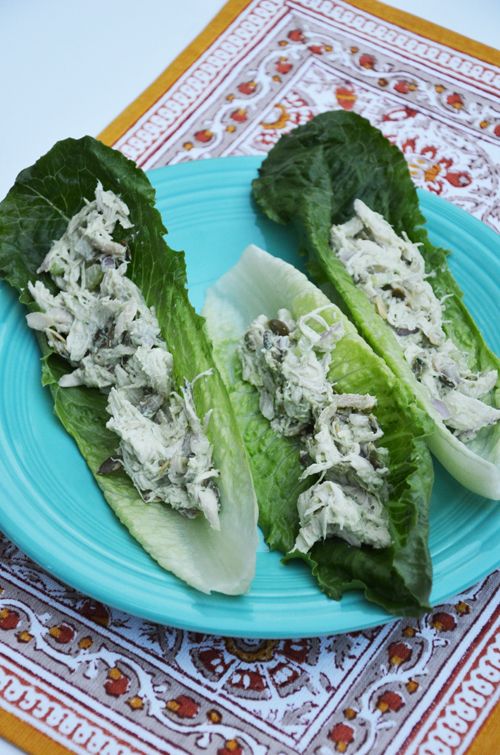 Ingredients
For the Dressing:

1 md avocado, ripe
Juice of 1 lemon
1 clove garlic, minced
Small handful of fresh dill, finely chopped
Small handful of fresh cilantro, chopped
Kosher salt, to taste

For the Chicken Salad:

1 lb chicken breast, cooked and shredded
1/4 c celery, diced
1/4 c red onion, diced
1/4 c pepitas (Pumpkin Seeds)
1 c AvoRanch dressing
1/2 tsp garlic powder
Kosher salt and freshly-ground pepper, to taste
Instructions
For the Dressing:
In a food processor or high-speed blender, place the avocado, yogurt, lemon juice, garlic, dill, cilantro and salt. Process until combined into a smooth dip consistency.
For the Chicken Salad:
Combine the cooked, shredded chicken with celery, onion and pepitas. Stir in AvoRanch dressing, garlic powder, salt and pepper, folding to completely combine. Serve immediately or refrigerate in an air-tight container for 3 to 5 days.
http://mybakingheart.com/2015/08/28/avoranch-chicken-salad/

Disclosure: I am honored to be a member of the Stonyfield Clean Plate Club. Compensation was provided in the form of product and coupons by Stonyfield and Wayfair; however, the photography & opinions expressed herein are solely those of the author.