I've been on the Zoodle bandwagon for quite a while, but never pulled the trigger on buying a tool. There are several on the market, but none that wouldn't require me to find enough counter or pantry space to store. However, OXO recently came to my rescue once again with their new Hand-Held Spiralizer. This magnificent tool is small enough for little hands, but big enough to do the job of creating curly & uniform noodles. Zucchini not your thing? The Hand-Held Spiralizer works with other long or round veggies, like cucumbers, carrots, beets and potatoes! It's easy to clean, dishwasher safe, the non-slip grip handle acts as a safety cap while storing AND I don't have to clean out a closet when I put it away.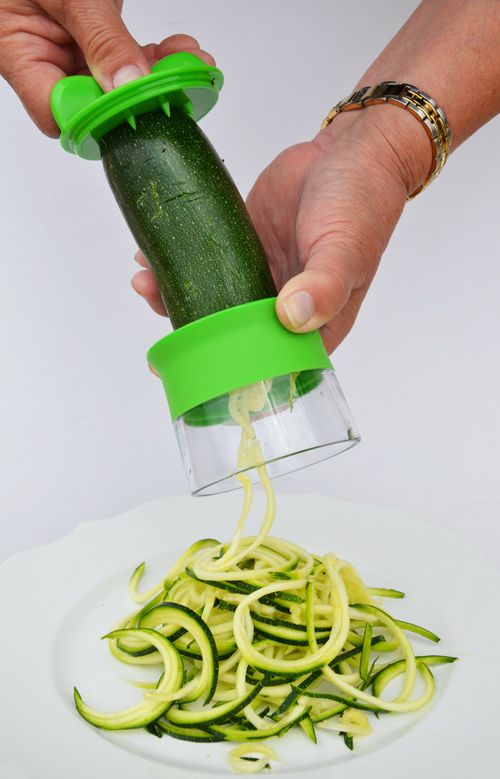 This Spicy Pad Thai is the perfect dish to create with OXO's Hand-Held Spiralizer. It satisfies my craving for pasta (and Thai food!) with a perfectly curly (and nutrient-dense!) zoodle. If you need me, I'll be in my kitchen, spiralizing all my veggies…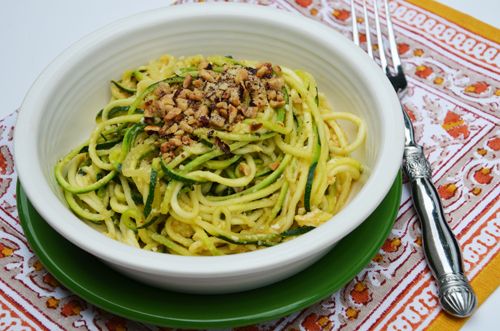 Spicy Pad Thai with Zoodles
Ingredients
4 tbsp rice vinegar
1 tbsp red curry paste
2 tbsp fresh lime juice
2 tbsp granulated sugar
2 lg eggs
2 tbsp peanut oil
2 tsp chopped garlic
2 lg zucchini, spiralized into thin strips
4 scallions, chopped
2 tbsp cilantro, freshly chopped
2 c bean sprouts, washed & drained
4 tsp peanuts, chopped
Instructions
In a medium saucepan, combine rice vinegar, red curry paste, lime juice and sugar, bringing to a boil.
In a small bowl, beat eggs. Once beaten, pour over the boiling sauce and allow to cook, breaking up with a fork until just done. Remove from heat and set aside in a separate bowl. Wipe the saucepan clean and add the peanut oil and garlic, sautéing until sizzling. Add zucchini and sauté for two minutes on medium heat. Stir in scallions, then add sauce, cilantro and bean sprouts. Sauté on medium heat for three more minutes, then serve garnished with a teaspoon of chopped peanuts.
http://mybakingheart.com/2015/08/21/spicy-pad-thai-with-zoodles/

Disclosure: This is a sponsored opportunity & product was provided by OXO; however, the photography & opinions expressed herein are solely those of the author.