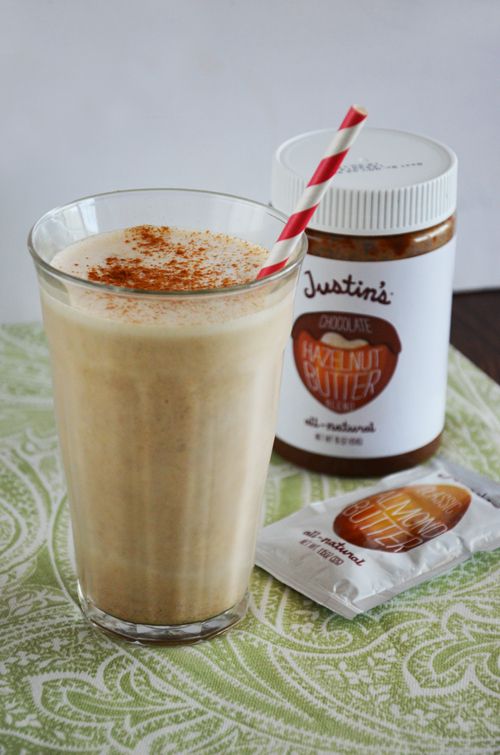 With a lot of events and a busy calendar for Fall, I've been trying to streamline my eating habits with clean & healthy recipes. The vegan lifestyle is no joke, especially when you're addicted to daily coffee runs and ice cream after dinner. But, with the handful of wonderful products I was able to try from Target's 'Made to Matter' program, the transition has been easy.
This amazing collaboration features over 30 innovative wellness brands that foster unique collaborative partnerships, develop exclusive innovations and are committed to social responsibility. This means easy access to high-quality, better-for-you products, that you can feel good about, and of course… at a great price. My friends at Stonyfield are thrilled to be a part of a program that truly focuses on sustainability and companies that make a difference.
My mornings are 'Made to Matter' with this sweet 'Spiced Delight' protein shake that I have on daily rotation. It's packed with protein, vitamins and heart-healthy ingredients, but tastes like a sweet treat!
Looking for a Greek yogurt with something… more? Stonyfield comes to the rescue with two new Target 'Made to Matter' exclusives: Stonyfield Organic Super Seeds and Stonyfield Organic Super Grains Greek Yogurt!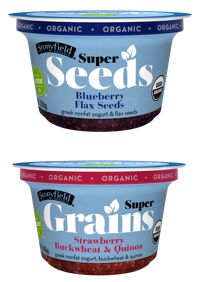 Organic Super Seeds features nonfat Greek yogurt with softened flaxseed, in orange-cranberry, blueberry and coconut flavors. Stonyfield Organic Super Grains pairs nonfat Greek yogurt with buckwheat and quinoa, in strawberry, maple and vanilla flavors. Each 5.3 oz cup is low-fat and packed with 13 grams of protein for a wholesome, truly satisfying snack – morning, noon or night. All six flavors are certified organic and gluten-free, are Non-GMO and made without the use of toxic persistent pesticides, artificial hormones and antibiotics and of course, are completely delicious! They're scheduled to hit shelves this July & August, exclusively at Target stores nationwide, so keep an eye out!
For more information on Stonyfield Super Seeds & Grains Greek Yogurt or any Stonyfield product, visit www.Stonyfield.com.

Disclosure: I am honored to be a member of the Stonyfield Clean Plate Club. Compensation was provided in the form of product and coupons by Stonyfield and Target; however, the photography & opinions expressed herein are solely those of the author.