Disclosure: Compensation was provided by Nestlé Coffee-mate® via Mode Media. The opinions expressed herein are those of the author and are not indicative of the opinions or positions of Coffee-mate®.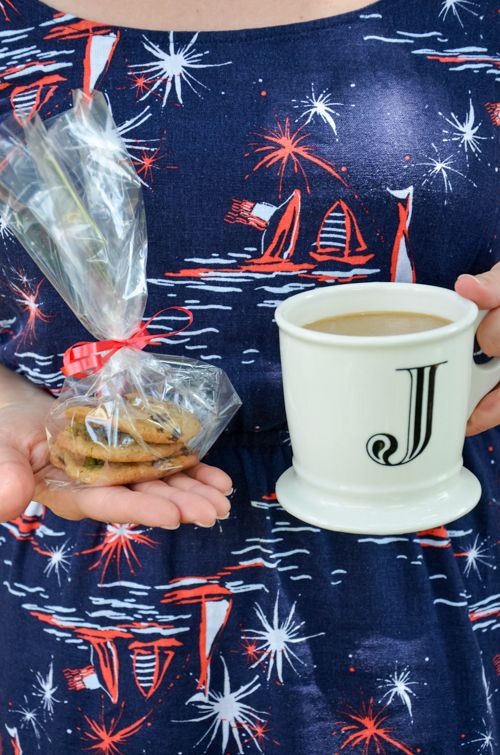 After fondly reminiscing last month on my many Vacation Bible School memories, I was excited for my nephew to experience VBS this year and make a few memories of his own.
To add to all of the fun he had, I planned a delivery of chocolate chip cookies just like the ones my mom would make for my church group every summer. I tied each bag with a curly red ribbon, carefully packed them up in a basket, readied my cup of coffee with Coffee-Mate Toll House Chocolate Chip Cookie and hit the road. It was a joy to see all the kids laughing and playing, enjoying the cookies and one another. Memories of summers past and all the fun I had as a kid attending Vacation Bible School came flooding back and filled my heart with such joy. It was so fun to help Riley make those memories and I hope he loves looking back on them just like I have mine.

This summer, Nestlé Coffee-mate® is celebrating the sweetest form of nostalgia with their exclusive range of fun, exciting flavors that evoke delicious memories and emotions of the past. These sweet throwback flavors include Toll House® Chocolate Chip Cookie, Caramel Macchiato and Classic Vanilla.