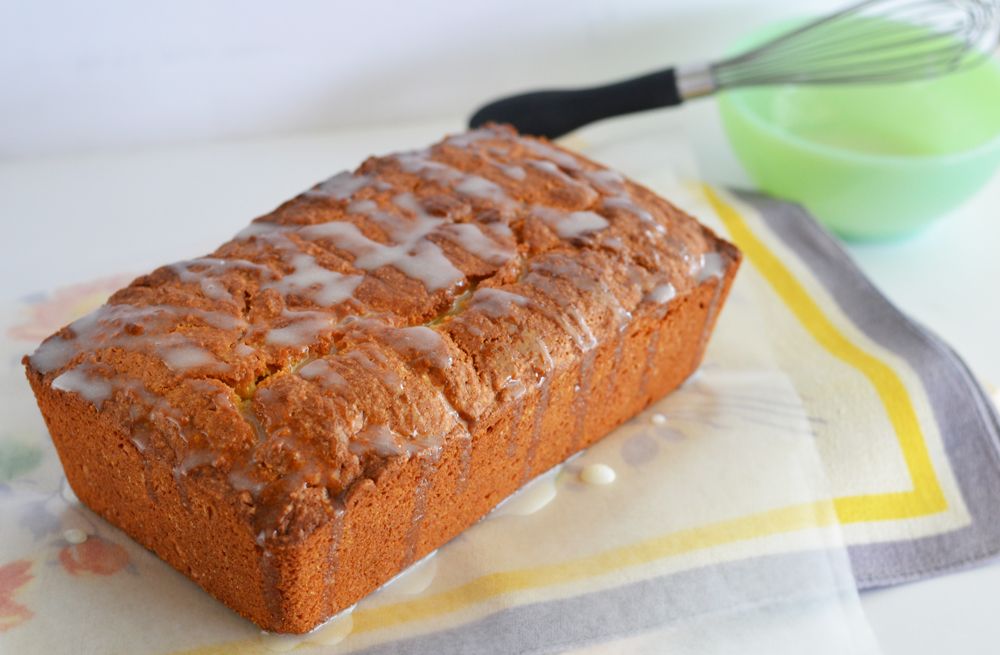 Wedding season is in full swing, which means bachelorette weekends, bridal showers, Sunday brunches and tea parties. As a baker, I'm always asked to bring a dessert to one of the aforementioned events… and as such, you can imagine that my go-to list is probably pretty substantial! However, I think I've found a recipe to knock a few out of the lineup.
This Iced Almond-Lemon Loaf Cake from Yogurt Culture by award-winning food writer Cheryl Sternman Rule is spot-on. I'm fond of this loaf cake for several reasons, but the best one is that it's the perfect vehicle for colorful berries, stone fruits, fresh whipped creams, sweet syrups and sauces. It's also beautiful on it's own.
Yogurt Culture is packed with 115 flavorful recipes that put quite the spin on the the world's perception of yogurt. Rule pairs yogurt in both sweet and savory ways, with interviews, personal stories and full-color photos from around the globe. Not just a cookbook for your kitchen library, this is gorgeous on the coffee table, as well!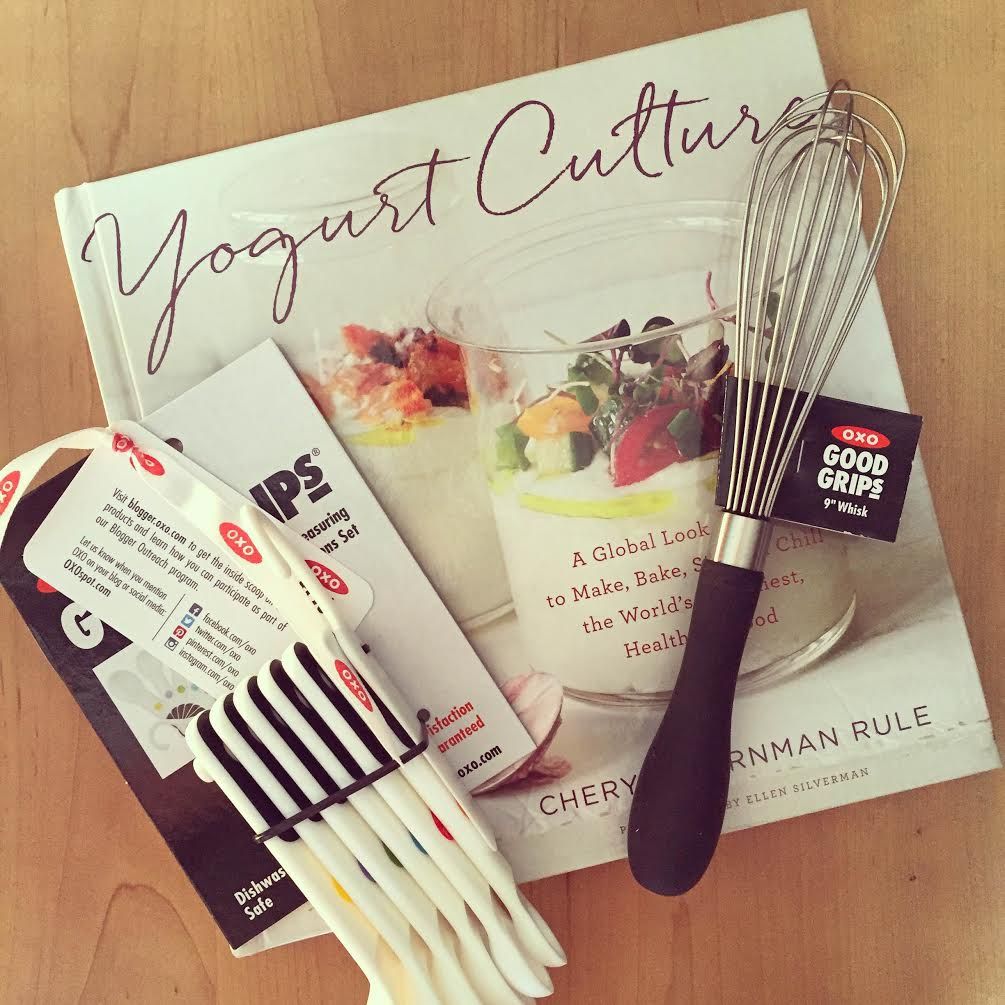 Iced Almond-Lemon Loaf Cake
Yogurt appears twice in this sunny loaf cake: A full cup of it gives the batter tenderness and moisture, and a spoonful in the icing delivers tang and shine. Bold lemon and almond flavors play off the yogurt beautifully, enhancing and deepening its impact.
Ingredients
For the cake!
10 tbsp unsalted butter, at room temperature, plus soft butter for greasing the pan
2 c all-purpose flour
2 tsp baking powder
1/4 tsp baking soda
1 tsp Kosher salt
1/2 c almond meal
Zest of 2 lg lemons
1 c granulated sugar
2 lg eggs, at room temperature
2 tsp pure almond extract
1 c plain whole-milk or low-fat yogurt (not Greek)
For the icing:!
1/2 c Confectioners' sugar
1 tbsp plain whole-milk or low-fat yogurt (not Greek)
1 tbsp fresh lemon juice
Instructions
Prep - Preheat the oven to 350 degrees F, with a rack in the center position. Generously butter a 9-by-5-inch loaf pan. Mix the batter. Into a large bowl, sift the flour, baking powder, baking soda, and salt. Whisk in the almond meal and lemon zest. In a stand mixer fitted with the paddle, cream the butter and granulated sugar until light and fluffy, about 5 minutes. Reduce the speed to low and add the eggs one at a time, beating well after each addition and scraping down the sides as needed. Beat in the almond extract. Slowly beat in half the dry ingredients, then the yogurt, then the remaining dry ingredients until incorporated. Raise the speed to medium and beat for 1 to 2 minutes to develop some structure.
Bake the cake - Scrape the batter into the prepared pan and smooth the top. Bake until risen and lightly browned and a skewer inserted in the center comes out clean, 50 to 60 minutes. Cool in the pan on a rack for 15 minutes. Slide a knife around the perimeter and invert the cake onto the rack. Cool completely, then flip right side up.
Ice the cake - Sift the Confectioners' sugar into a medium bowl. Whisk in the yogurt and then the lemon juice, 1 teaspoon at a time, until the icing is smooth, thick, and drips slowly from the whisk. Wave the whisk over the cake to drizzle lines of icing, or scrape the icing over the cake and smooth with an offset spatula.
Store - Once the icing firms, cover the cake with plastic wrap. It can be kept at room temperature for up to 48 hours, or covered with a layer of foil and refrigerated for up to 5 days.
Source: Yogurt Culture by Cheryl Sternman Rule
http://mybakingheart.com/2015/05/22/iced-almond-lemon-loaf-cake-with-oxo-stonyfield-a-giveaway/
Working with OXO and Stonyfield is always a treat and this project was no exception. OXO's 9″ Whisk and 7 Piece Measuring Spoon Set came in handy while mixing up ingredients and whisking together the icing. The whisk's rubber grip is comfy and the measuring spoons nest ever so nicely, taking up minimal space in my tiny kitchen drawers.
Ready for the fun part? One lucky reader will win a copy of Yogurt Culture: A Global Look at How to Make, Bake, Sip, and Chill the World's Creamiest, Healthiest Food
for their very own library or if you just can't wait to see who wins, click the link to order one via Amazon! It's currently #12 in the Kindle Store and rapidly climbing the charts!
Good luck!

Disclosure: I am honored to be a member of the Stonyfield Clean Plate Club. This is a collaborative effort and compensation was provided in the form of product and coupons by Stonyfield and OXO; however, the photography & opinions expressed herein are solely those of the author. Giveaway prize is sponsored by Stonyfield. Affiliate links included. Giveaway restricted to United States residents only; ends May 29th, 2015.