Since I've started working out with a personal trainer, I've had to adjust to eating smaller, more frequent meals. And when those workouts are scheduled for 30 minutes after I leave the office, I'm having to find something small, but filled with protein, so that I can work out effectively and leave strong. Enter Stonyfield's new OP Organic Protein Smoothies! They're portable and live comfortably in my office fridge, so that they're waiting for me whenever I'm ready for a dose of protein.
Stonyfield consulted with the nutritional drink experts at Orgain, then created the first organic protein smoothie with 5 live active yogurt cultures and no artificial sweeteners. With 15g of protein, less sugar, and all of the organic goodness you expect from Stonyfield, OP Organic Protein smoothies are perfect for on-the-go breakfasts, pre & post-workout snacks and those times when you're late and running out the door (which is most of the time for me)! They're silky smooth and the taste is packed with flavor. My favorite is the Chocolate!
Find Stonyfield's new OP Organic Protein Smoothies at a grocer near you… just click on the link for Stonyfield's Store Locator tool!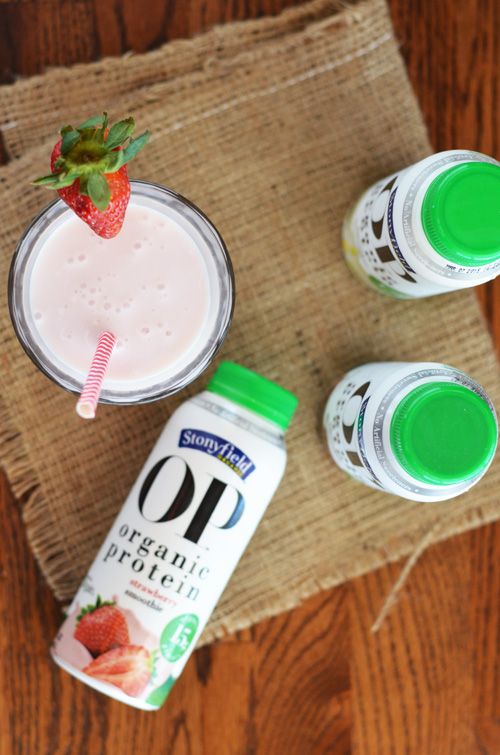 Disclosure: I am honored to be a member of the Stonyfield Clean Plate Club. I received product or coupons for writing this post, but all opinions are my own.