Check out Let's Get Fresh

by Jessica at Foodie.com
It should come as no surprise that eating meat is a daily routine for us, whether it's beef, chicken or pork. With a born hunter for a husband, it's obvious that we'll never be a meat-free household. But, when I constantly read news stories on the additional, non-productive hormones and antibiotics that are injected into our farm life, it makes me want to steer clear of anything that's meat-related.
And in a small hometown with limited natural resources, it's hard to nourish my family in a strictly organic way. However, we can start on a smaller level, especially when MorningStar Farms' products are available in the freezer section. If you're assuming that there's only so much you can do with a veggie burger, then you'd be wrong.
Just because you start with one of MorningStar Farms' veggie burgers, it doesn't necessarily mean you'll end up making a veggie burger. The recipes I gathered in the Foodie Collection above vary from the typical plate of pasta to tacos & calzones. Not only are these meals perfect for Meatless Monday (or any night of the week), but they're simple and quick to get on the table.
With Spicy Black Bean Burgers, Mediterranean Chickpea Burgers, Roasted Garlic & Quinoa Burgers, Buffalo Chik'n Patties and Original Veggie Sausage, you'll always keep your family's taste buds guessing!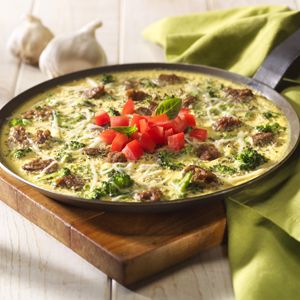 Disclosure: This is a sponsored opportunity with Foodie.com and compensation was provided by Glam Media; however, the photography & opinions expressed herein are solely those of the author.