When I think back to family gatherings spent at my grandmother's house, there were a lot of people sitting around the dinner table. Like a number of other families around the world, there were so many of us that we had a second table set up in the kitchen. And as we grew older, the "kids' table" lost it's moniker, but we continued to add seats when the need arose. And now that I'm following in my grandmother's footsteps by cooking in her former kitchen, I love recreating some of her favorite recipes.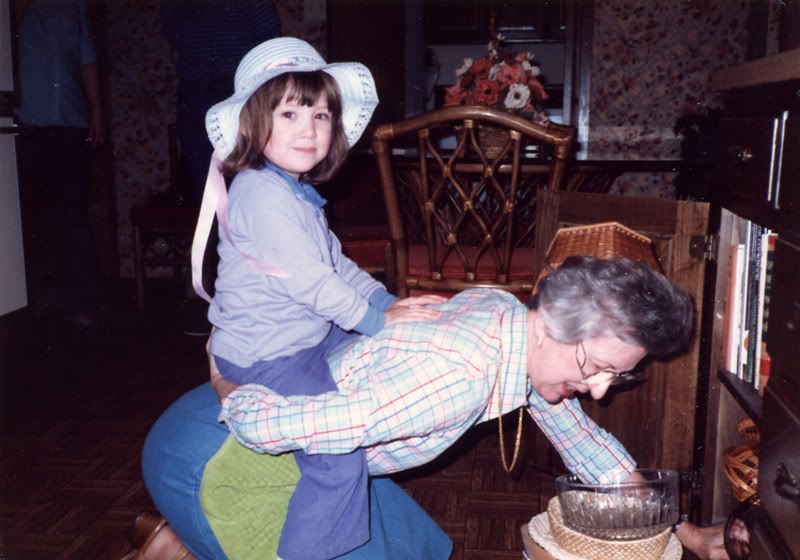 Mango, my grandmother, was a quiet, but effective cook. The amazing smells that filled the house were the only proof we had that she was a busy bee in the kitchen. She took time and great care with each dish so that we all ended up will full bellies and warm hearts. But, at 91 years old, she rarely makes it into the kitchen anymore to cook for our family. So, in honor of her, I've begun to take over a few of the larger meals she once prepared. One recipe that she served often at family dinners was Glazed Carrots with Dill. It's not a very involved recipe, but when prepared with fresh ingredients, it always tastes gourmet. And since it's a tried-and-true favorite of Mango's, I think of her each and every time I make them.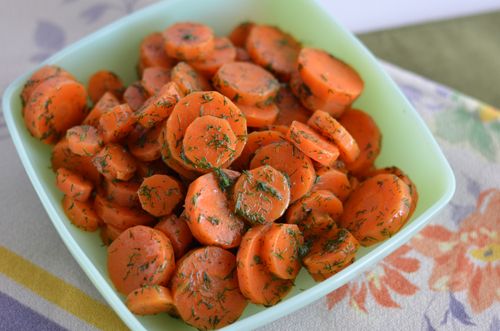 As a part of McCormick's American Homemade Program, I get to celebrate the special recipes in my life and show the world how my family enjoys them. In other words, you're getting an inside peek at what cooking dinner for my family looks like and what makes it memorable. The recipe below is just that… special, memorable and packed with flavor.
It's been passed down in my family for generations, but I love trying new recipes, too, which is why I created a FlavorPrint profile on McCormick.com. FlavorPrint takes into account the flavors and tastes I love and provides recipes based on my palate. Sign up now to find recipes with flavorful foods you love, and new ones you're about to love. And feel free to share your own American Homemade story in the comments below!
Ingredients
1 lb raw carrots, sliced (about 4 c)
2 tbsp unsalted butter
1 tbsp McCormick's Gourmet dill weed
Kosher salt & freshly-ground pepper, to taste
1/4 tsp garlic powder
Instructions
Place carrots in a steamer basket fitted in a large pot; steam over simmering water for 10 to 15 minutes, or until just tender.
Transfer carrots to a large bowl and toss with the butter and dill; season with Kosher salt, pepper and garlic, if desired. Serve warm.
http://mybakingheart.com/2014/06/11/glazed-carrots-with-dill/

Disclosure: This is a sponsored opportunity with McCormick's, in partnership with Kitchen PLAY; however, the photography & opinions expressed herein are solely those of the author.