The school year is coming to a close and warmer days are upon us, which means summertime & picnic season is here! And if you're unsure of what to pack up in that basket of yours, I've got a great recipe for you below!
One of my favorite easy-to-make & easy-to-travel dishes is chicken salad. It's a classic that you can jazz up in a lot of ways. It's filled with protein and good-for-you fruits (and sometimes, vegetables). I've lightened up this one even more by subbing in Stonyfield's yummy Greek Vanilla yogurt for that ever-fatty mayonnaise. The end result is smooth, sweet and warm. Definitely topping my go-to list!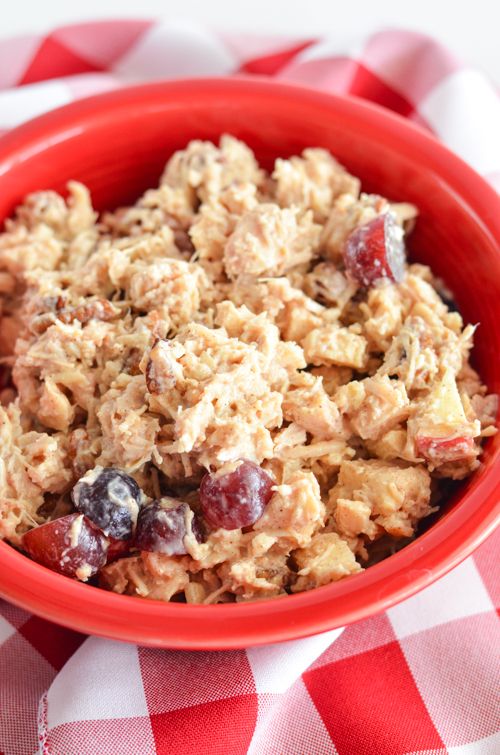 Cinnamon-Pecan Chicken Salad
Ingredients
1 (5.3 oz) container Stonyfield Greek Vanilla yogurt
1 tsp ground cinnamon
1 lb cooked chicken breast, shredded
1/2 c diced apple
2/3 c grapes, halved
1/4 c chopped pecans
Kosher salt and freshly ground black pepper, to taste
Instructions
In a small bowl, stir together the yogurt and cinnamon. In a separate, larger bowl, add the yogurt mixture to the chicken, apple, grapes and chopped pecans, folding together until everything is evenly coated. Season with salt and pepper, to taste. Serve chicken mixture topped on crackers or bread, if desired.
http://mybakingheart.com/2014/05/27/cinnamon-pecan-chicken-salad/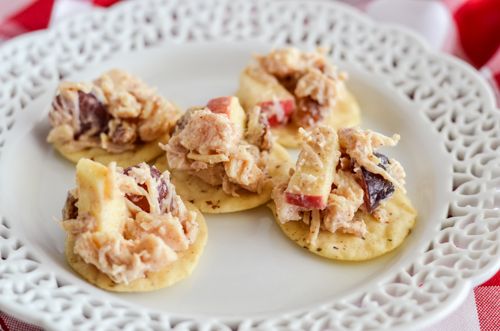 Disclosure: I am honored to be a member of the Stonyfield Clean Plate Club. I received product or coupons for writing this post, but all opinions are my own.