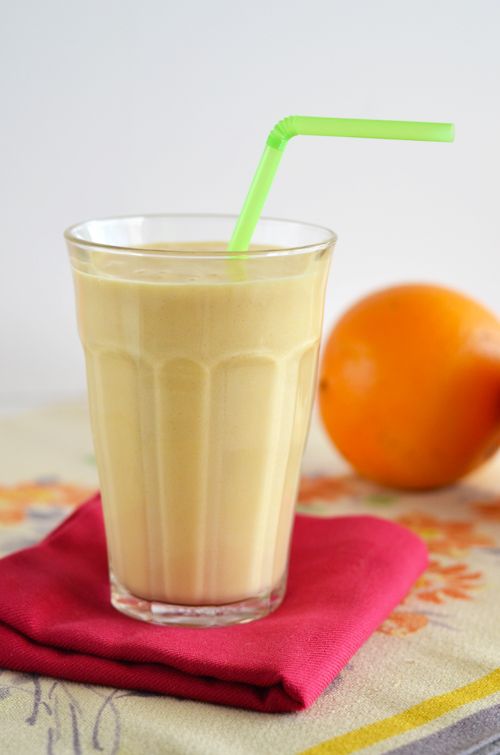 One of the best ways I love to fill up in the morning is with a smoothie. Whether it's filled with fruity notes or smooth chocolate, they always rank above a bowl of cereal & milk for me. The prep and routine blending wakes me up and gets me going. And with the addition of protein powder, they always keep me full until the early afternoon when I take my lunch break.
I recently tried the new Fit N Full shake powders from the Next Step Weight Management line at the Vitamin Shoppe. The pre-measured packets are easy to use and blend perfectly with fresh fruit and yogurt. It adds a burst of flavor to each smoothie and there's no chalky aftertaste to deal with. And if you're on the road with no blender in sight, just mix a packet with water and shake it up. Talk about easy! They're sold in three flavors (French Vanilla, Swiss Chocolate & Fresh Berries) and all Next Step products are on 25% off the regular price until the end of the month.
This citrusy smoothie was tart and sweet and I couldn't get enough of it! Can't wait to try it as a pre or post-workout drink, too! For more posts just like this one, follow my blog with Bloglovin.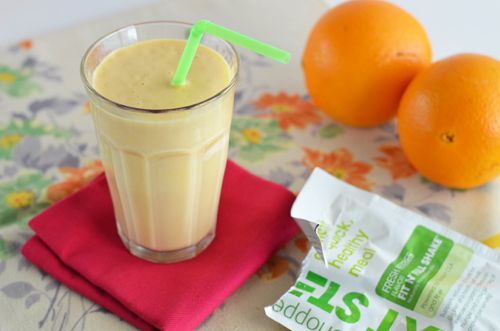 Disclosure: Compensation was provided by Influenster in the form of product; however, the photography & opinions expressed herein are solely those of the author.