To celebrate National Nutrition Month in March and the benefits of drinking tea, I came up with an out-of-this-world sweet treat. What better to pair with a soothing cup of tea than a chocolate chip cookie? These are rich, sweet and warm with a little spice to finish off each bite. Filled with tangy, fresh orange zest, ground cinnamon, smooth chocolate chips and spicy Earl Grey tea, these cookies are a new go-to on my sweet list.
If you're not in the mood for Earl Grey, that's okay. Green Mountain Coffee Roasters offers a wide selection of hot teas for the Keurig® system, which delivers a fresh-brewed, perfect cup of hot tea at the touch of a button in under a minute. Any time of the day you can enjoy over a dozen hot teas from Bigelow, Celestial Seasonings, Twinings, Tazo and others that come in many varieties such as English Breakfast, Earl Grey, Green Tea with Pomegranate and Mandarin Orange.
Tea contains antioxidants which can help slow down aging and help your cells to regenerate and repair. Even if it's in a batch of chocolate chip cookies, I'll raise my cup to that! My favorite? The spicy Vanilla Chai!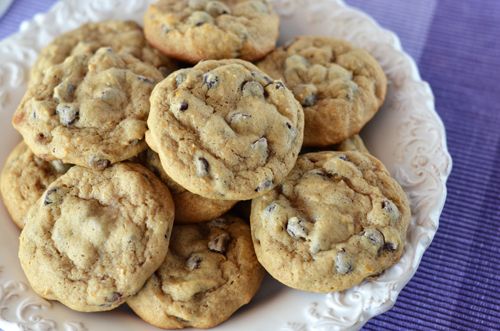 Earl Grey & Orange Zest-Chocolate Chip Cookies
Ingredients
2 c all-purpose flour
1 tsp baking soda
1 tsp baking powder
1/2 tsp Kosher salt
1/2 tsp ground cinnamon
1/2 c unsalted butter, at room temperature
1 c light brown sugar, packed
1/2 c Earl Grey tea, brewed
1 tbsp pure vanilla extract
2 tbsp fresh orange zest
1 lg egg
9 oz dark chocolate chips
Instructions
In a medium-sized bowl, whisk together the flour, baking soda, baking powder, salt and cinnamon; set aside. In a larger bowl, cream together the butter and brown sugar; about 10 minutes, or until light and fluffy. Next, add the tea, vanilla extract and orange zest, mixing thoroughly. Scrape down the sides of the bowl before turning on the mixer to its lowest speed and adding the egg. Continue mixing until just fully incorporated. The wet mixture may look a bit curdled, but this is okay!
Turn the mixer to its lowest speed and add the flour mixture in three parts, beating until just combined. Using a rubber spatula, fold in the chocolate chips until just combined. Cover with plastic wrap and refrigerate for 20-30 minutes to firm up the dough.
Preheat oven to 350 degrees F and prepare two baking sheets with parchment paper. Scoop dough into 1-1/2" sized balls and space evenly on an ungreased cookie sheet (they will spread a little). Bake for 7-10 minutes, until golden and firm. Remove from oven and allow to cool before serving.
http://mybakingheart.com/2014/03/25/earl-grey-orange-zest-chocolate-chip-cookies/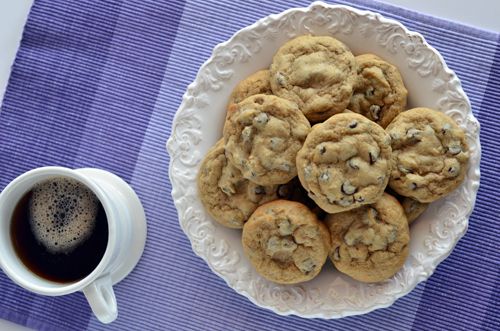 They're also perfect to celebrate my sweet Mango's 91st birthday! This batch is hitching a ride with me to Fort Worth this evening to fete this wonderful woman and I can't wait to see her!

Disclosure: Compensation was provided by Keurig® in the form of product samples; however, the photography & opinions expressed herein are solely those of the author.