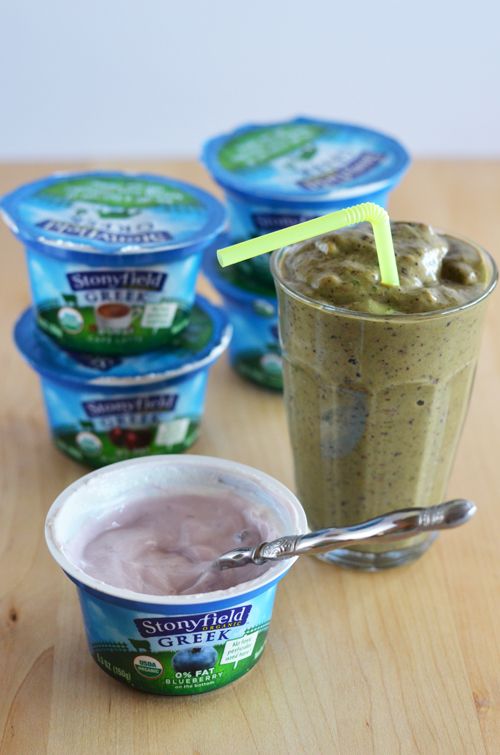 Your mission, if you should choose to accept it: you gotta try this #StonyfieldGreek! Not only have they perfected the recipes of their Blueberry, Strawberry and Superfruit flavors, but they're introducing Black Cherry and Cafe Latte soon! And ya'll, the Cafe Latte… whoa. If I could bathe in a vat of this stuff, I seriously would. It is absolutely, positively amazing. Like an iced medium roast with a swirl of cream and a dash of sugar. I should have a fridge stocked with it at all times!
At Stonyfield, they're constantly obsessing over everything that's put into their delicious organic yogurt, milk, frozen yogurt & smoothies, and also everything they keep out. By saying no to toxic persistent pesticides, artificial hormones, antibiotics and GMOs, they've been saying yes to healthy organic food for more than 30 years! Want to know more? Visit Stonyfield.com, follow them on Twitter or find them on Facebook.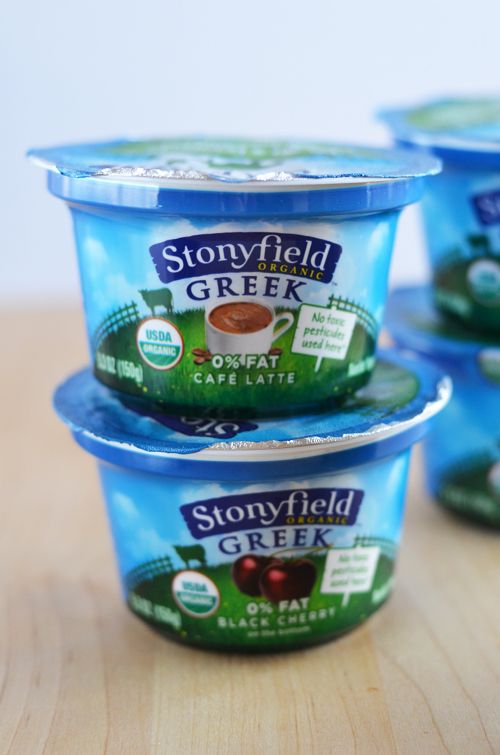 Want the recipe of my morning go-to green smoothie? I normally grab a handful of this and a cup of that; however, I've finally had a chance to put it down in ZipList form. It's packed with a ton of vitamins, and I've come to crave this more than a bowl of cereal!
Blueberry-Spinach Smoothie
Ingredients
Instructions
Place the ingredients (in the order listed) into a blender and blend until smooth, about 1 minute. Pour smoothie into a pretty glass and serve.
http://mybakingheart.com/2014/01/23/new-flavors-from-stonyfield-greek-a-blueberry-spinach-smoothie-recipe/

Disclosure: Compensation was provided by Stonyfield in the form of product and coupons; however, the photography & opinions expressed herein are solely those of the author.