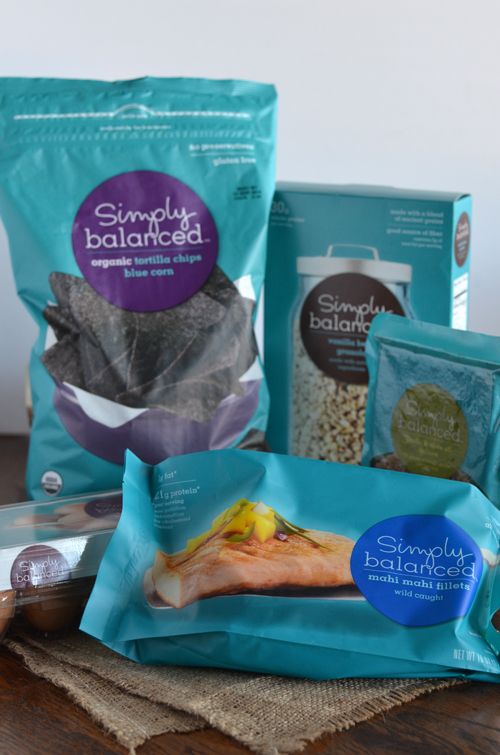 Target is my mecca. Like so many other shoppers out there, I always end up leaving with more than what I came for. It's inevitable, but when it comes to their new Simply Balanced grocery line, I feel better about adding more to my little red cart.

Simply Balanced takes the guesswork out of eating well, by requiring that all Simply Balanced food meets nutritional requirements that include: low sodium and fat, zero Trans Fat, no Hydrogenated Oils or high fructose corn syrup, and no synthetic colors, artificial preservatives, flavors or sweeteners.
This statement alone made me super-excited to create a meal with several of their updated products. With a carton of their cage-free organic eggs and a bag of organic blue corn tortilla chips, I got to work on this beautiful dish of Simple Migas. It's packed with protein and really fueled my busy day. It comes together quickly, so it's perfect for a weekday morning, but would easily fit in for brunch on a lazy weekend!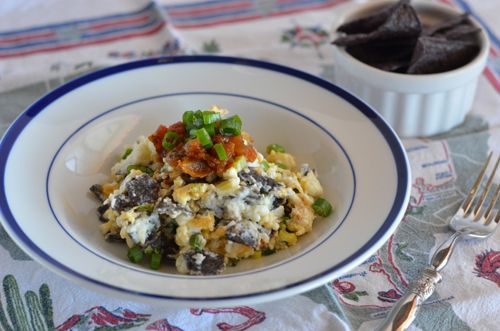 Ingredients
8 Simply Balanced Cage-Free Organic Egg whites
1/4 c skim milk
4 green onions, sliced
1-2 garlic cloves, minced
3 c Simply Balanced Organic Blue Corn Tortilla Chips, crumbled
1 c Colby Jack cheese, finely-shredded
1-2 c roasted garlic salsa
Kosher salt and freshly-ground pepper, to taste
Instructions
In a large bowl, whisk together the egg whites and skim milk. Spray a large skillet with non-stick spray and heat to a medium-high heat.
Add onions and garlic to the pan and cook for a couple of minutes. Add egg mixture and tortilla chips to the skillet and let eggs sit for about one minute or until set on the bottom. Gently stir to fully cook, then sprinkle cheese on top of the eggs, continuing to cook until cheese is melted. Add salt and pepper to taste and top eggs with salsa and sliced green onions.
http://mybakingheart.com/2014/01/16/simply-balanced-by-target/
Eating well leads to living well. At the heart of the Simply Balanced brand is giving guests more of the ingredients they know and want: like great-tasting, wholesome food that's free of artificial flavors, colors and preservatives. Many of the Simply Balanced products are also certified organic. Free of synthetic pesticides and without chemical fertilizers, Target's organic products meet the strict standards of the USDA National Organic Program. No matter which Simply Balanced product you choose, you have Target's promise that you made a great choice. Also? Target is partnering with the Non-GMO Project to achieve Non-GMO Project Verification on a majority of the Simply Balanced products!
Take the guesswork out of eating well. Introducing Simply Balanced, a new brand from Target that's thoughtfully crafted for taste and goodness. www.target.com/simplybalanced

Disclosure: Compensation was provided by Target via Glam Media. The opinions expressed herein are those of the author and are not indicative of the opinions or positions of Target.