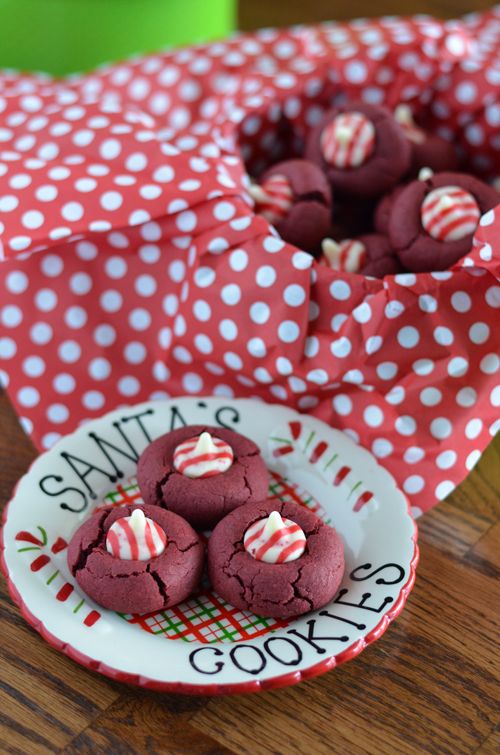 Another year has passed and it's hard to believe that it's already time for another Great Food Blogger Cookie Swap. I always look forward to this fun event… I get to bake yummy cookies and send them new friends across the country. I can't think of anything better.
This year is incredibly special, though. Because of the ninja-like organizational skills that Lindsay from Love & Olive Oil & Julie from The Little Kitchen possess, over 600 food bloggers participated this go-round. And as a group, we raised $13,778.40 for Cookies for Kids' Cancer, which includes the generous matching donations from OXO, Dixie Crystals, Gold Medal Flour and Grandma's Molasses! I am incredibly proud to participate once again in this amazing swap with these Red Velvet Blossoms!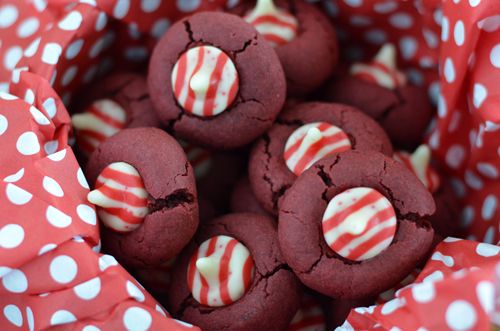 Ingredients
2 tbsp unsweetened cocoa powder
3 tsp liquid red food coloring
1 tsp apple cider vinegar
1 tsp pure vanilla extract
2 c all-purpose flour
1 tsp baking powder
1 lg egg
3/4 c granulated sugar
1/2 c vegetable oil
Instructions
Preheat oven to 375 degrees F and line two baking sheets with parchment paper; set aside.
In a small bowl, mix together the cocoa powder, liquid food coloring, vinegar and vanilla extract, whisking until well combined. Sift the flour and the baking powder and set aside.
In a large bowl, beat the egg with the sugar and oil, on high, until the batter becomes lighter in color and thick, about 5 minutes. Add the cocoa mix and blend really well, until the colour is equally distributed.
Finally, add the flour mixture in a few additions, until you get a shiny and thick cookie batter that doesn't stick to your hands. Using a tablespoon or a small cookie scoop, take out portions of the batter, roll into balls and arrange on a cookie sheet lined with baking paper.
Bake them for 8-9 minutes. Let cookies cool on the baking sheet for a few minutes, then add one Hershey's Kiss to each cookie, pressing down gently to secure. Carefully remove cookies to a wire rack to cool completely.
http://mybakingheart.com/2013/12/11/the-great-food-blogger-cookie-swap-2013-red-velvet-blossoms/
As for the treats I received? These yummy Gingerbread Cookies from K.C. of Challenge Accepted and divine Chocolate-Chocolate Chip Cookies with Cardamom Toffee Bits from Jennifer of Kitchen Calculation showed up in my mailbox at just the right time. Both tins were so incredibly good, that we polished them off while we were stuck at home during Texas' Icepocalypse! The weather here is always crazy, but this is probably the worst winter storm we've ever seen. Schools have been closed for almost a week and I'm only now making it (or sliding, rather!) in to work.
My third batch arrived just in the nick of time… these Chamomile-Lemon Shortbread Cookies showed up this afternoon via Megan of Country Cleaver. Such a fan of this tender crumb and mild flavor. Perfect with a cup of tea! You can send more any time, Megan!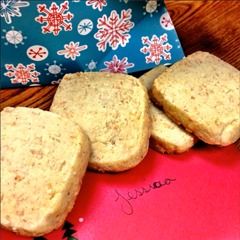 If you've missed the cookies I made in the past, you can check them out at the links below:
2012 – Spiced Rum Cookies
2011 – Ginger Cookies
Many thanks, again, to Lindsay and Julie for all of the work that they put into this yearly project!