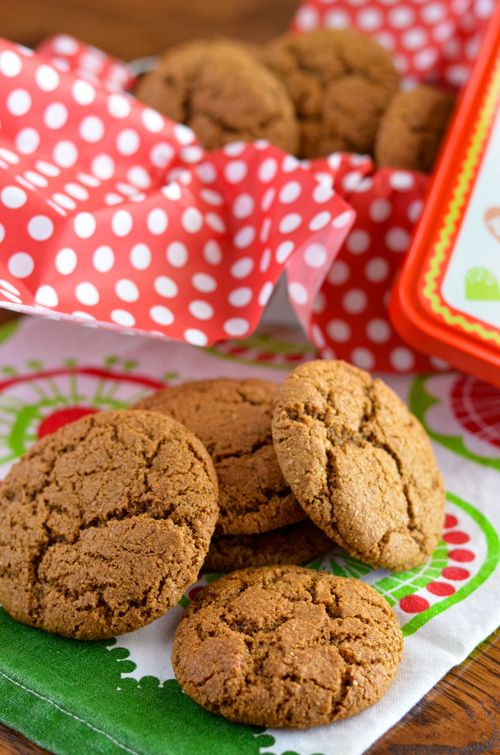 Have you ever eaten a Pfeffernussen? It's just as fun to enjoy them as it is to say their name. Commonly called a Pfeffernüsse (Pepper Nuts, in German), they're similar to super-spicy gingerbread cookies or gingersnaps (my all-time favorite).
They're also normally rolled or dusted in Confectioners' sugar, but this time, I've kept them simple. These are soft, chewy and packed with spice. In my book, they're perfect for holiday parties and cookie exchanges. You can make the dough ahead of time and bake them up whenever you need them. And by using Hodgson Mill's White Whole-Wheat flour, you've got a healthy excuse to eat a few extras.
Whole-Grain Pfeffernussen Cookies
Ingredients
1/2 c molasses
1/4 c honey
1/2 c unsalted butter
2 lg eggs
3/4 c granulated sugar
1/2 c light brown sugar, packed
1-1/2 tsp ground cardamom
1 tsp ground nutmeg
1 tsp ground cloves
1 tsp ground ginger
2 tsp ground cinnamon
1-1/2 tsp baking soda
1 tsp ground black pepper
1/2 tsp salt
Instructions
In a medium saucepan over medium heat, stir together the molasses, honey and butter until mixture is creamy. Remove from heat and cool to room temperature. Once cool, whisk in the eggs.
In a large bowl, whisk together the flour, sugars, cardamom, nutmeg, cloves, ginger, cinnamon, baking soda, pepper and salt. Add the molasses mixture and stir until thoroughly combined. Refrigerate for at least 2 hours, or overnight.
Preheat oven to 325 degrees F. Roll the dough into golf ball-sized pieces and place 2" apart on parchment paper-lined baking sheets. Cookies will spread a bit. Bake for 10 to 15 minutes. Remove cookies from oven and let sit on the baking sheet for 5 minutes before transferring to a wire rack to cool completely.
Adapted from Bronwen Weber of Frosted Art Bakery
http://mybakingheart.com/2013/12/06/whole-grain-pfeffernussen-cookies/
Hodgson Mill is offering up all kinds of good things this holiday season. Enter below and you could be the lucky MBH reader to win a prize pack of assorted flours and baking mixes, valued at $25! The best part? You get your choice of a Gluten Free or Whole-Wheat assortment!
And after you've signed up for the giveaway, click over to the Hodgson Mill site and download a $1 off coupon, good for any 5-pound bag of flour or cornmeal. You can also enter their "25 Days of GRAIN Holiday" Sweepstakes while you're there!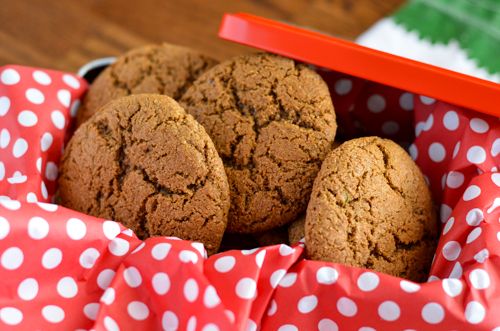 Disclosure: Compensation was provided to me by Hodgson Mill in the form of product. The photographs and opinions expressed herein are solely my own.