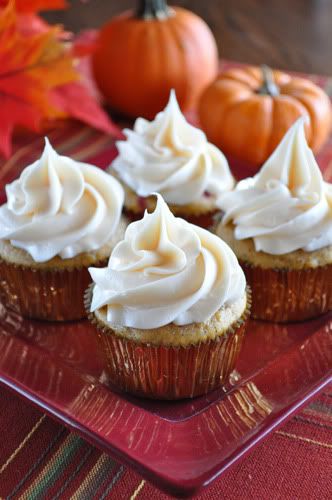 If your family is anything like mine, they deem you 'purveyor of Thanksgiving desserts' every year. But when you've been blogging for as long as I have (almost six years!), it's hard to come up with something new, yet just as delicious as grandmother's ever-present pumpkin pie.
To find ideas, I'm constantly researching the blogosphere, dog-earing the pages of glossy magazines, watching holiday episodes of 'The Best Thing I Ever Ate', scanning the cookbooks on my shelf and polling my colleagues at work. However, I've found fourteen of the yummiest baked goods that will look (and taste!) divine on your Thanksgiving dessert table.
So, if you're still stumped, check out some of the sweets I've gathered for you in the slideshow below!

Disclosure: This is a sponsored opportunity with Foodie.com and compensation was provided by Glam Media; however, the photography & opinions expressed herein are solely those of the author.