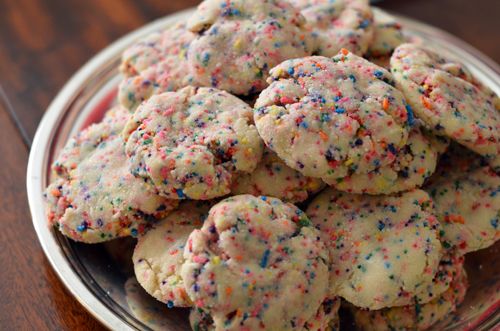 A few years ago, I was in the wedding of one of my very best friends, Julie. And I've been in several since, but this one I mention often, as I was one of thirteen bridesmaids. It seems enormous, right? Everything went so smoothly, though, you'd have thought there were only three of us tending to the bride. You can base it on Southern tradition or the fact that she has a large family, but I attribute it to the love & care that Julie puts into her friendships.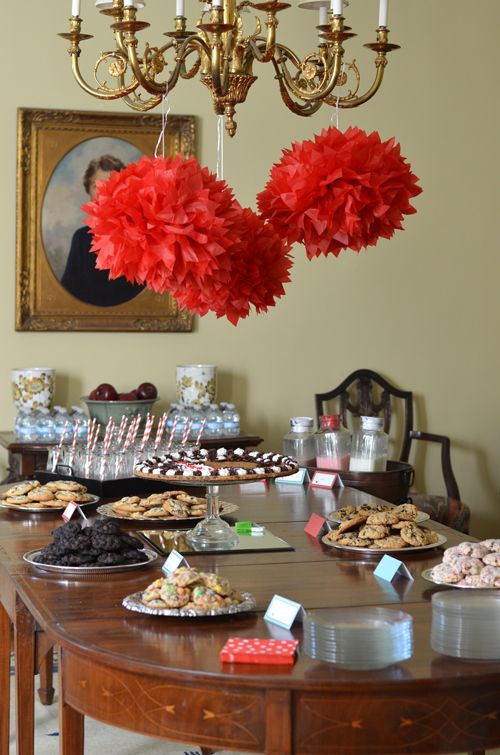 I tell the story once more because Julie and her darling family are so near and dear to my heart. So when I got the call from her sister Laura about making cookies for her son's first birthday party, I immediately said yes… something I do all too frequently. You see, I tend to stress myself out in situations such as these. Perfection is my ultimate goal and while I know there's no such thing, I still attempt to achieve it every single time.
At first, I planned to bake fourteen different dozens and ship them overnight so they'd be fresh for the party. But after a few conversations with C and back-and-forth emails with Laura, I decided to fly the cookies there myself… which is another blog post all on it's own.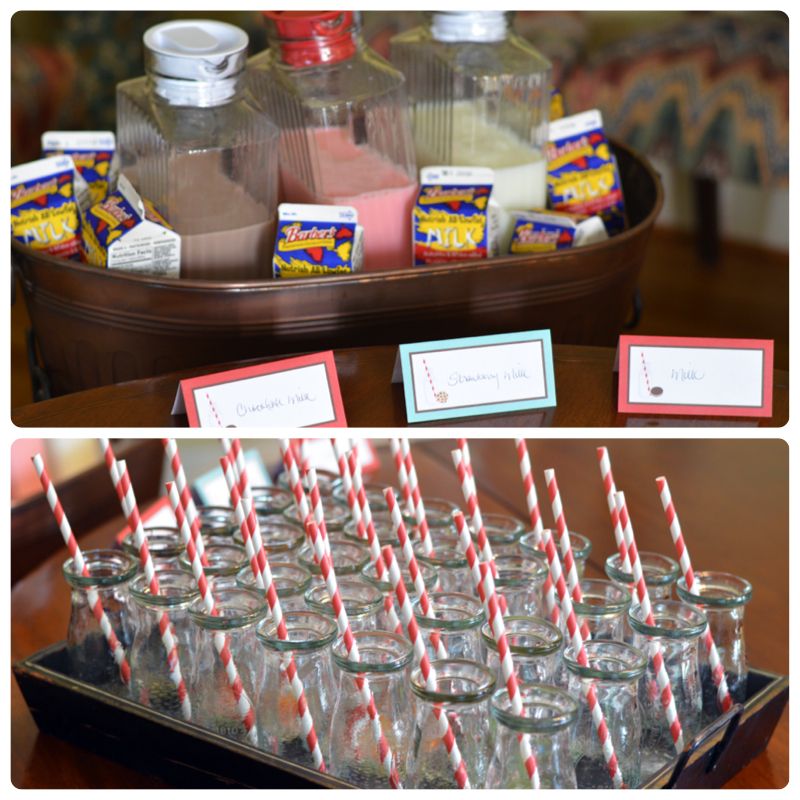 Suffice it to say that I felt like I was carrying a Fabergé egg from the Russian dynasty in my carry-on. And to make matters worse, because of minimal overhead storage, American was going to gate-check my bag, leaving me to freak out over the possibility of fourteen dozen broken cookies. However, the flight attendant rearranged baggage in the front closet and along with a migraine, my bag arrived safely in Montgomery.
As luck would have it, Julie was in town with her three girls, two of whom I hadn't yet had the chance to love on. With only a handful of people knowing about my arrival, we successfully pulled off the surprise. Julie's face was absolutely priceless and one I'll never forget. We had a ball over the weekend and I am so honored that Laura and her husband, Wade, asked me to help out in this way.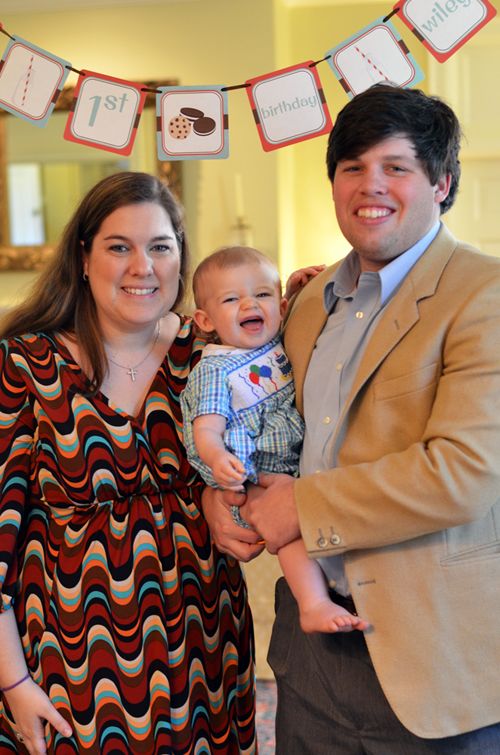 To celebrate sweet 'Smiley' Wiley's first year, a 'Cookies & Milk' party was held in his honor. Along with his great-grandmother, brother, aunts, uncles, cousins and family friends, the guests snacked on platters of Chocolate Chunk, Oatmeal Raisin, Chocolate-Chocolate Chip, M&M Pretzel and Sprinkle Sugar cookies, and washed it all down with mini jugs of Chocolate, Strawberry & White milks.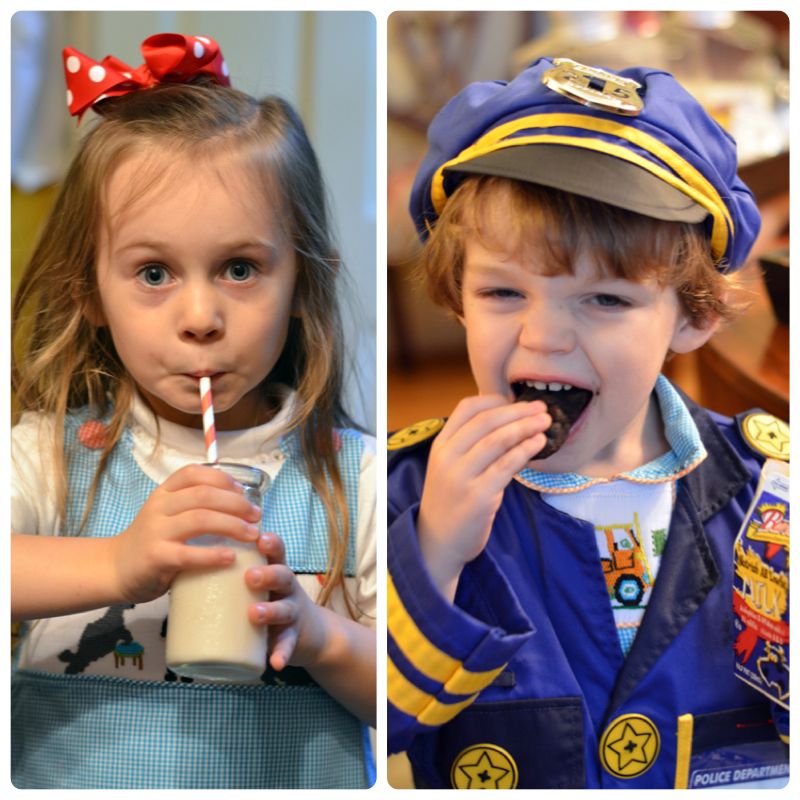 Adorable, right? As the pictures suggest, I'd say the party was a success. The birthday boy looks quite pleased with the treats on the table… and it looks like cousin, Mary Frances, and brother, Mac, agree! I hope you'll bake up a batch of these cookies soon – not only are they simple, but they're packed full of sweetness, love and lots of color. Absolutely perfect for a birthday party, baby shower or cheering someone up on a rainy day!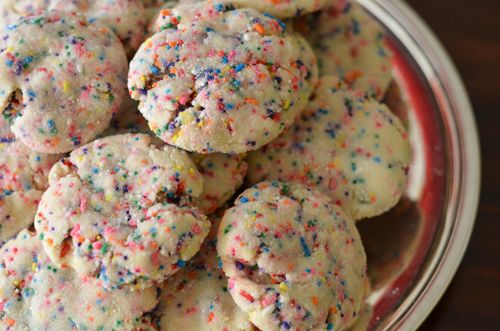 Ingredients
2-3/4 c all-purpose flour
1 tsp baking soda
1/2 tsp baking powder
1/2 tsp Kosher salt
1 c unsalted butter, at room temperature
1-1/2 c + 1/2 c granulated sugar, divided
1 lg egg
2 tsp pure vanilla extract
1-1/2 c mixed, multi-colored nonpareils & jimmies sprinkles
Instructions
Preheat oven to 350 degrees F. Line two cookie sheets with parchment paper and set aside. In a medium bowl, whisk together flour, baking soda, baking powder and salt; set aside.
In a large bowl, using a hand mixer on medium speed, beat together the butter and 1-1/2 cups of granulated sugar until smooth and very fluffy. Beat in egg, mixing until incorporated. Then, beat in vanilla extract. Gradually blend in the dry ingredients, mixing until just incorporated. Then, gently fold in sprinkles.
Roll rounded teaspoonfuls of dough into balls, and roll in sugar. Place on lined cookie sheets about 1 1/2 inches apart and press down gently to slightly flatten each one. Bake 8 to 10 minutes in the preheated oven, or until lightly browned. Let stand on cookie sheet two minutes before removing to cool completely on wire racks.
http://mybakingheart.com/2013/11/07/sprinkle-sugar-cookies-wileys-1st-birthday/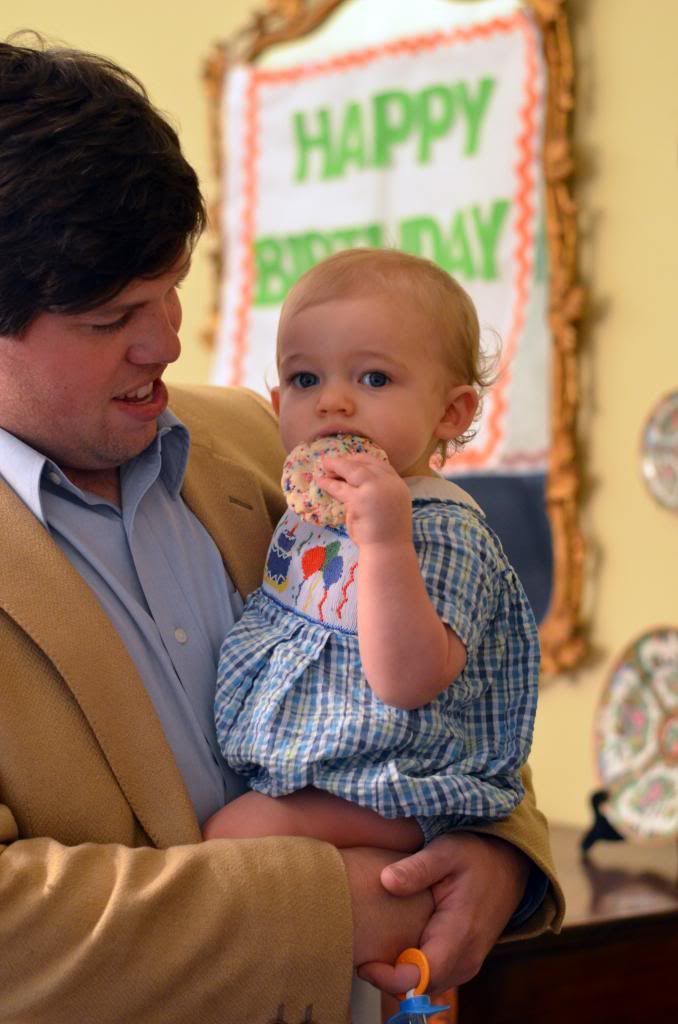 Happy Birthday, Wiley!