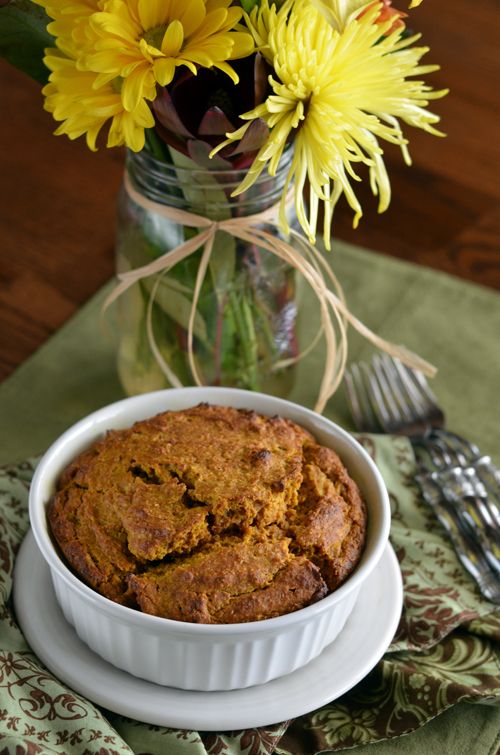 I have to apologize, as I'm a little late to the blogging party. The net-wide celebration of Nicole Morrissey's cookbook, Prevention RD's Everyday Healthy Cooking: 100 Light and Delicious Recipes to Promote Energy, Weight Loss, and Well-Being
,
took off last month, and while I had every intention of posting along with the others, life threw a wrench into my daily grind.
However, I'm here now and I've got a giveaway just for you (see below). My adorable friend and registered dietician, Nicole, has been offering smart, sustainable solutions to healthy weight loss since the introduction of her popular blog, Prevention RD, in 2009. And now, she's written a beautiful cookbook to help readers promote energy, weight loss and overall well-being. Each of the one-hundred recipes she includes in the book is easy to prepare and incredibly delicious. They're ones you'll want to incorporate into your weekly meal plans, tailgate parties and shower fare.
The recipe below is one from the book and something I am absolutely in love with! It is perfect for breakfast (as Nicole suggests) or even a midday snack. Full of warm spices and fiber-rich pumpkin, it's a delicious opportunity to start your day off right.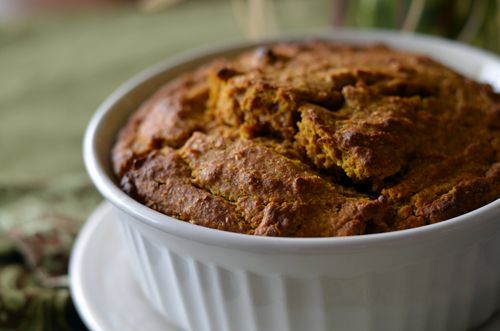 Pumpkin Spice Breakfast Cake
Ingredients
1/4 c unsalted butter, at room temperature
1/4 c nonfat plain Greek yogurt
1/4 c granulated sugar
2 lg eggs
1 tsp pure vanilla extract
3/4 c canned pumpkin puree
1 c whole-wheat pastry flour
1 tsp baking powder
1/4 tsp Kosher salt
1/2 tsp pumpkin pie spice
1/2 tsp ground cinnamon
Instructions
Preheat oven to 350 degrees F. Spray 4 small ramekins with cooking spray and arrange on a lined baking sheet.
In a medium-sized bowl, cream together butter, yogurt and sugar. Whisk in eggs, vanilla extract and pumpkin. Combine well. In a small bowl, whisk together flour, baking powder, salt and spices. Add wet ingredients to dry ingredients and mix until just combined.
Fill each ramekin 3/4 full and bake 30-35 minutes or until an inserted toothpick comes out clean. Allow to cool 5 to 10 minutes before serving warm.
Source: Prevention RD's Everyday Healthy Cooking
http://mybakingheart.com/2013/10/10/pumpkin-spice-breakfast-cake-a-prevention-rd-cookbook-giveaway/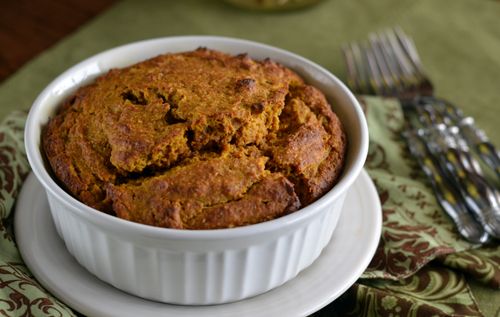 Want a copy of this gorgeous book? Thanks to Skyhorse Publishing, I've got a copy to give away to one lucky reader. Just follow the prompts below and you're entered to win!
Contest ends Tuesday, October 14th at 12am, CST. Winner will be chosen randomly by Rafflecopter and emailed by Wednesday, October 16th, to claim prize.

Disclaimer: This post contains affiliate links. Compensation was provided by Skyhorse Publishing in the form of a review copy of this cookbook; however, the photography & opinions expressed herein are solely those of the author.