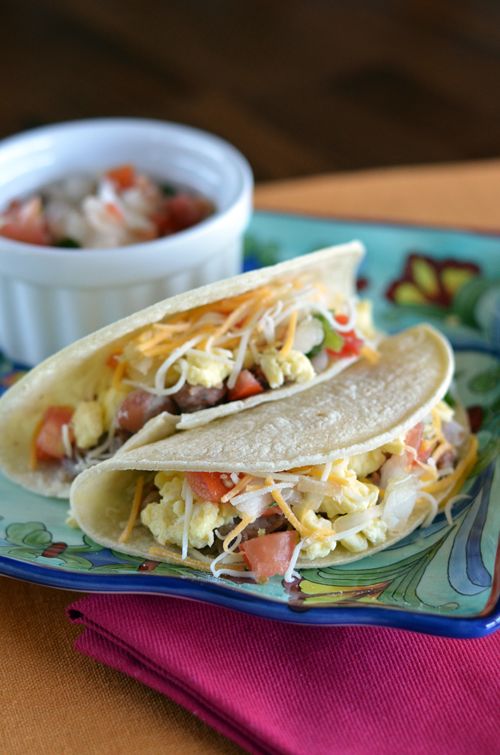 I have a newfound fondness, admiration and overall appreciation for the modern-day caretaker. Whether you're a hospice nurse or a SAHM taking care of her aging mother, I'm looking at you.
Momma G tore the medial meniscus in her right knee last month. And after countless ER and doctors' visits, x-rays, MRIs, pain pills, steroid shots, ice packs, heating pads and (comedic) attempts at maneuvering a wobbly set of crutches, she's back on her feet. Those past four weeks, though, have been a beating. Living the newlywed life with a husband and a 3-month old puppy, I tend to think I'm busy enough trying to live everyday life. But, boy do I have it easy with just those two.
Throw in the dishes, laundry, grocery shopping and cooking for two more people in a second home and I was exhausted. Moms with two, three, four kids… I bow down to you. And even though I didn't have time to bake, read, workout or sleep much this past month, I wouldn't have had it any other way. I can't imagine a day without Momma G running around with me!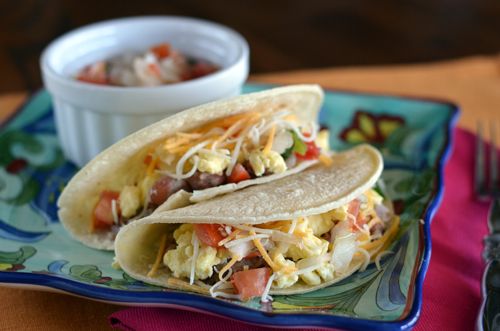 On to these amazing tacos. I love them because they're good for you and filling, too. There's none of that greasiness that you get with drive-thru breakfast fare, either. Easy to prepare and a flavor everyone loves, these are now on high up on my go-to list for yummy breakfast dishes!
They're also perfect for serving during those early morning tailgates… say, when your team kicks off at 11am? Just prep the tacos with the beans, eggs and cheese, keep warm in a baking pan, then top with pico once you're ready to serve!
Ingredients
2 tsp olive oil
1/2 c red onion, chopped
2 cloves garlic, minced
1 (15 oz) can pinto beans, rinsed and drained
1/2 tsp ground cumin
1/2 tsp Kosher salt
1/4 tsp dried oregano
1/8 tsp cayenne pepper
1/2 c water
3 lg eggs
9 egg whites
8 (6-inch) corn tortillas, warmed
1/2 c shredded Colby Jack cheese
1/2 c pico de gallo
Instructions
In a large nonstick skillet, heat oil over medium heat. Add onion and cook for about 4 minutes, or until softened. Add garlic and cook for 30 seconds more, then remove from heat. Add beans, cumin, kosher salt, oregano and cayenne pepper into the onion mixture, mashing beans with the back of a wooden spoon. Return to heat and stir in the water, continuing to mash the beans with the spoon. Simmer until beans are thick and have a spreading consistency (mixture won't be completely smooth). Remove from skillet and keep warm.
Rinse and dry the skillet, then coat with a nonstick spray. While skillet is heating over a medium heat, whisk together eggs and egg whites in a large bowl. Add egg mixture to skillet and cook, without stirring, until eggs begin to set on bottom and around edges. With a spatula, lift and fold the partially cooked egg mixture so the uncooked portion flows underneath. Continue cooking 2 to 3 minutes more, or until cooked through but still glossy.
To serve, spread bean mixture on warmed tortillas; top with cooked eggs, then sprinkle with cheese. Fold tacos in half and top with pico de gallo.
Source: Diabetic Living
Notes
To warm tortillas, place them between two damp paper towels and microwave on high for 20-40 seconds.
http://mybakingheart.com/2013/10/08/huevos-rancheros-tacos/