When C and I are out on date nights, at dinner with friends or just heading out to the bar, I always clam up when it's time to order a drink. I'm not a beer connoisseur by any means, but the last time I tried a Stella Artois, I was pleasantly surprised. That was a few years ago, so I was excited to try their new Cidre once it hit shelves. The verdict? It was love at first taste!
It's made from fresh, hand-picked red apples with accents of peach, apricot, and orange. The taste is light, crisp, and refreshing and pairs very well with many appetizers, salads, and entrees. It's a perfect alternative to any white wine, and it sounds like I've finally found the answer to my drink-ordering ordeal!
It's also pretty amazing with this Smoked Maple-Cider Pork Tenderloin I've featured below. Smoked for about two hours, it's a wonderful main course for Fall that's sweet, rich and incredibly tender. I served it alongside a helping of scratch mashed potatoes and green beans, which we enjoyed with both sets of our parents. I had my yummy Pumpkin Pecan Waffles candle burning, the conversation flowed beautifully and everyone left with full tummies & warm hearts. And the Stella Artois Cidre? It definitely highlighted the night.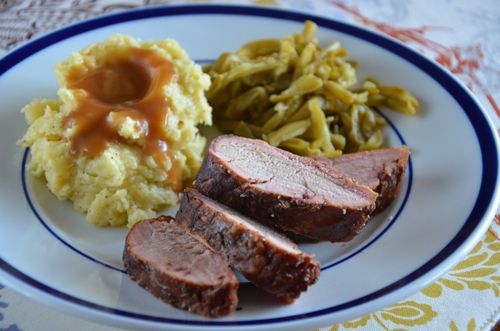 Smoked Maple-Cider Pork Tenderloin
Ingredients
1 c sparkling apple cider
1/2 c pure maple syrup
1/4 c bourbon
2 tbsp light brown sugar
1 tbsp dried thyme leaves
2 tbsp fresh garlic, minced
1 lb lean pork tenderloin
Instructions
Whisk together all of the ingredients, except for the pork tenderloin, and pour into a resealable plastic bag. Add the pork tenderloin and refrigerate for at least 2 hours.
Meanwhile, begin heating your smoker or grill. Use about a pound of charcoal briquettes by placing a pile of them on one side of the grill, letting it heat there. Make sure all flames are out on the briquettes, and the coals are glowing brightly (cooking temperature should be about 200 degrees). When ready, place tenderloin onto the cool side of the grill (the side that is not lit and does not have direct heat).
Close the vent on top of the grill and allow the pork tenderloin to smoke/cook for about an hour and a half to two hours. Cooking time may vary depending on the size of the pork tenderloin and grill temperatures. Once the tenderloin is finished cooking (to an internal temperature of about 170 degrees F.), remove from grill and let sit for about 15 minutes. Slice into roughly 1/4" to 1/2" slices and serve.
http://mybakingheart.com/2013/09/10/smoked-maple-cider-pork-tenderloin-stella-artois-cidre/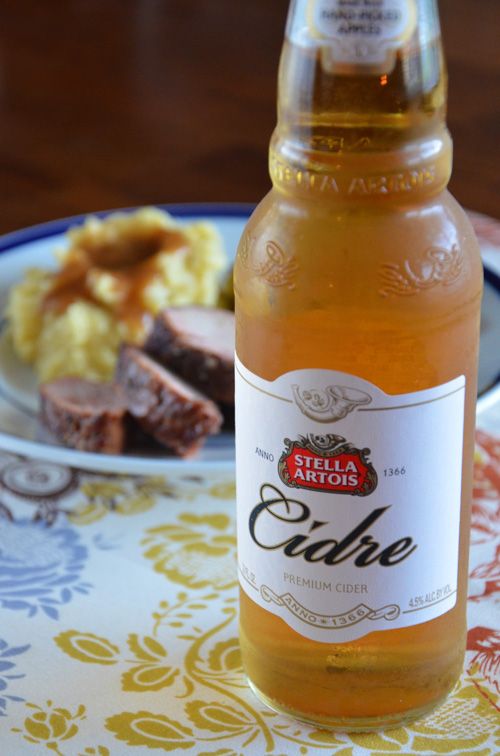 "It's Cidre, not cider."

Disclosure: Compensation was provided by Stella Artois via Glam Media. The opinions expressed herein are those of the author and are not indicative of the opinions or positions of Stella Artois.