If you're still following along with the 'Foodies Shedding Booties' Challenge, you're in for a treat today!
There is some amazing women's fitness and swimwear on the market from Albion Fit. And the workout clothing they produce is top notch. How do I know? Those sweet folks out in Utah sent me one of their Love Racers to put to the test. It's long, fitted and stays put when you're moving around. Featuring a built-in sports bra with removable cups, this top provides beautiful support and comfort. There's also a sweet ruching detail on the sides.
Albion's mission is to provide women with the most luxurious, flattering and hassle-free fitness and leisure apparel on the market. Their garments are fashionable and unique, but more importantly practical and technical. Designed by women, their apparel is crafted for women wherever they may be in their fitness goals. The clothes easily transition from workout gear to lounging gear: whether you're running an errand or 26.2 miles across a finish line, Albion Fit is for you!
They're committed to the environment and their local community by recycling plant waste and using earth-friendly materials in their products. They guarantee absolute satisfaction on every article sold, using only the best in high-performance fabrics and trims. And they're a family-owned company with 25 years worth of expertise as manufacturers. It doesn't get any better!
I can go straight from work to the gym in several pieces from Albion Fit's workout line. The Breathe Freely Tank, The Petal Pant and The Sweet Stripe Full Zip are all soft and stretchy. They offer a long, lean and non-restrictive fit, allow for sweat-heavy workouts and keep you slimmed and stylish to boot.
And if I ever get a backyard pool, I just know I'll live in Albion Fit swimwear all summer long. Their Ballerina, Daisy and Blousy Suits are too adorable. All three combine the girliest of touches with a feel-good fit. They're feminine, waist-slimming, flirty and super-fun.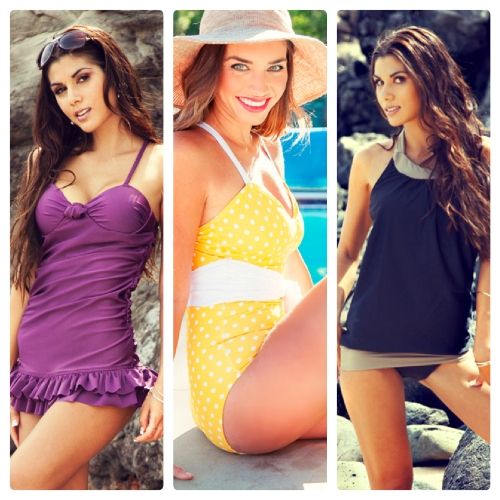 Now for the good part! Want to win a $50 gift card to outfit your closet with some sweet Albion Fit gear? It's easy!
GIVEAWAY CLOSED. Congrats to Eliza of Wisconsin – have fun spending your $50, girl!
1. Just visit albionfit.com and leave a comment below with your favorite item. You must be a US resident who has not won another Albion Fit giveaway in the last 6 months.
2. "Like" Albion Fit on Facebook and leave a another comment below letting me know.
3. Pin your favorite item from albionfit.com onto one of your Pinterest boards and leave a third comment below with the link to that specific pin. That's it!
There's also an exclusive promotional code for MBH readers to save $20 on any purchase of $50 or more. Just enter mybakingheart20 in the 'Discount Code' box on the Shopping Cart page. Promotional code is valid through September 8th, 2013 and you've got until midnight (CST) that Sunday night to enter the giveaway!
Now get your workout on, ladies!

Disclosure: Product and gift card were provided by Albion Fit for review and reader giveaway. The opinions expressed herein are those of the author and are not indicative of the opinions or positions of Albion Fit.