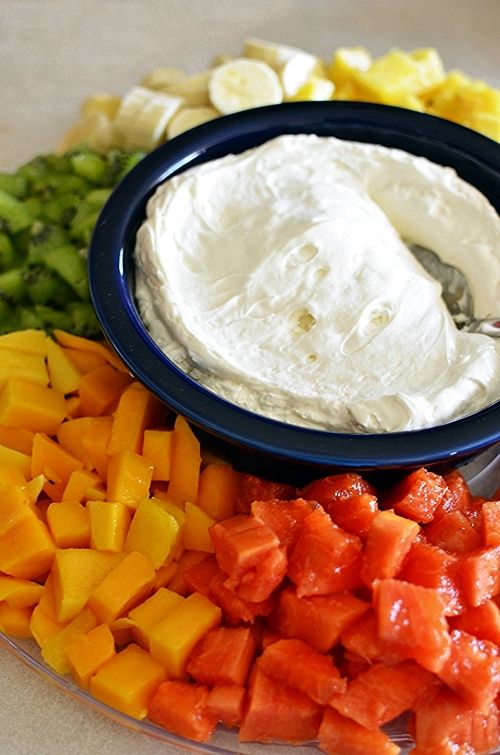 If you've been reading MBH for a while now, you might remember my sweet friend, Emily.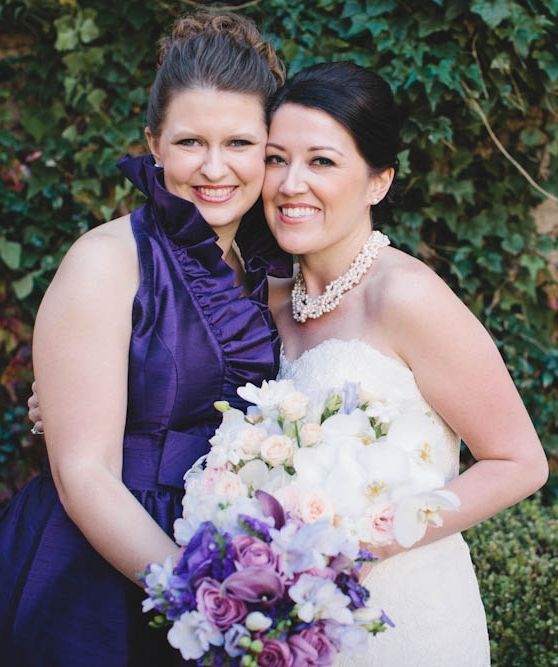 We corralled rookie drill team members together as Senior Lieutenants and after graduating high school in 1999, we went our separate ways. She to Texas Tech and myself to TCU. We kept in touch here and there, but I was genuinely relieved to know that when I moved back to my hometown after college, she was there and that I wouldn't be alone.
Over the years, we've run races together and shown the French what's it like to be a True Texan. Well, it's now her turn to get married… and this past weekend, I co-hosted a bridal shower just for her. It's hard to believe that we've been friends for over 15 years and like she mentioned to me after the shower, who would've thought that when we met as young teens, we'd stand beside the other at our future weddings?
The buffet table was lined with yummy sandwiches, shrimp appetizers, chocolate cheesecake-stuffed strawberries (recipe coming soon!) and this gorgeous plate of fruit. The dip was just an added bonus. Sweet and smooth, the cream cheese is fluffed up with whipped topping and a generous helping of cream of coconut. It's a fabulous dip for any shower or brunch and I can't wait to make it again. Congratulations, Emily (and Daniel!)!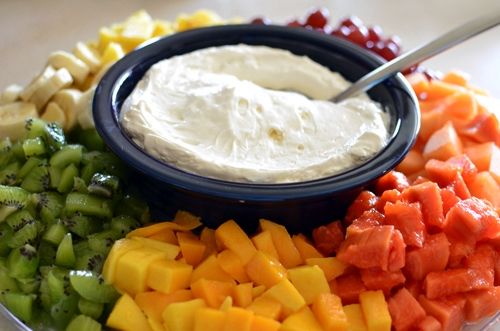 Ingredients
12 oz Neufchatel cream cheese, at room temperature
1 (15 oz) can cream of coconut
1 (8 oz) pkg Cool Whip Lite, thawed
Instructions
In a large bowl, using a hand mixer, whip the cream cheese until smooth. With the mixer set on low, slowly incorporate the cream of coconut into the cream cheese, mixing again until smooth. Once mixed, gently fold in the thawed Cool Whip. Serve with tropical fruit.
http://mybakingheart.com/2013/08/15/coconut-cream-fruit-dip/