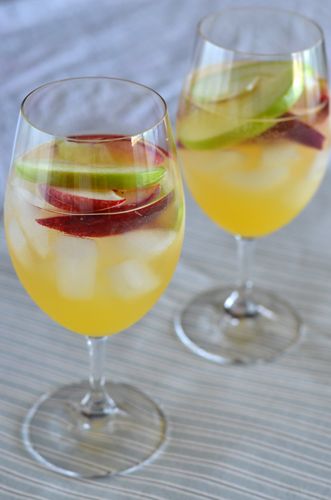 Today, I'm talking about one of my favorite things: The Chew. A 'food show' serving up everything food, helping you make life fuller, more flavorful, and fun. I wish I could lounge on the sofa and watch The Chew live every day, but alas, a nine-to-five calls my name. So, I record each episode and spend a little "me time" catching up on that day's topics. I just love being inspired by the recipes, wine pairings, table decorations, and how we generally live life through food.
All summer-long, ABC's The Chew is your one-stop shop for everything food. From grilling and outdoor entertaining to road trips and picnics, The Chew is dishing out the most sizzling, mouth-watering meals to satisfy your summer cravings!
Tune In: Fresh Daily. 1e|12p|c on ABC.
The complete episode below features Garcelle Beauvais, from White House Down, cooking Beef Braciole with Prosciutto and Olives with Mario Batali and Carla Hall. Also on the show? Chef and author Pati Jinich joins Daphne Oz in making Carnitas with Salsa Verde. Need a special drink to serve with these yummy dishes? Try this White Summer Sangria I made, especially for this post. Adapted from Jessica Mascoll's Sangria, it's flavorful and punchy, and just perfect for Summer!
Ingredients
1 (750 ml) bottle Dry White Wine (Pinot Grigio or Sauvignon Blanc)
1/4 cup Apricot Nectar
2 peaches (sliced)
2 Granny Smith apples (sliced)
1 c seedless red grapes (sliced)
Splash of orange juice
Splash of diet lemon/lime soda
Instructions
Mix wine and apricot nectar; allow to marinate for 4 to 6 hours. Add the fruit, then top off with remaining ingredients and add to each glass with ice.
Adapted from: The Chew
http://mybakingheart.com/2013/07/02/the-chew-serves-up-summer/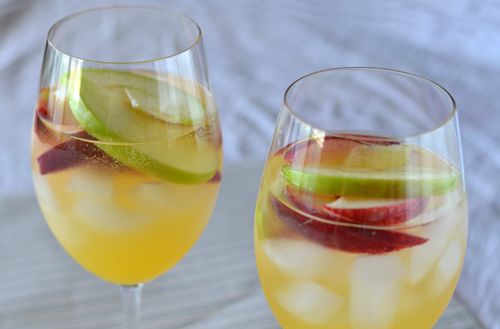 The Chew celebrates and explores life through food – from cooking to food trends, restaurants, holidays and more all aimed at making life better, fuller and more fun. Featuring celebrity chefs Mario Batali, Michael Symon, and Carla Hall, lifestyle expert Clinton Kelly and fresh face of healthy living Daphne Oz, "The Chew" is a leap forward into a delicious new kind of talk show.
Watch The Chew Weekdays at 1e|12p|c on ABC!

Disclosure: Compensation was provided by ABC via Glam Media. The opinions expressed herein are those of the author and are not indicative of the opinions or positions of ABC.