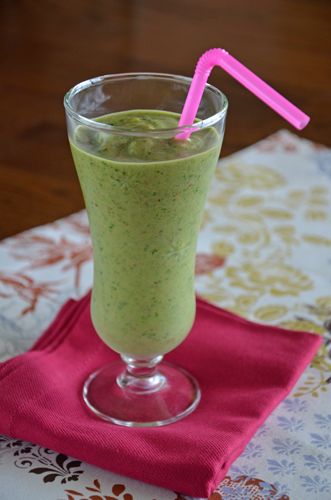 I think I'm most likely the last to jump on board the Green Monster Express. Bloggers and foodies alike have been posting different variations of this green-tinted smoothie for a few years now. And to be honest, I was always a little grossed out by it. The color and mix of ingredients completely turned me off.
But since I've started training again, I figured I'd give one a try. And after a seven-mile run, it was just what I needed to refuel myself and prepare for a heavy dinner of margaritas and Tex-Mex. The best part? I was shocked at how much I loved it! All of these good-for-me ingredients, wrapped up in one yummy smoothie? Why didn't I try it sooner?!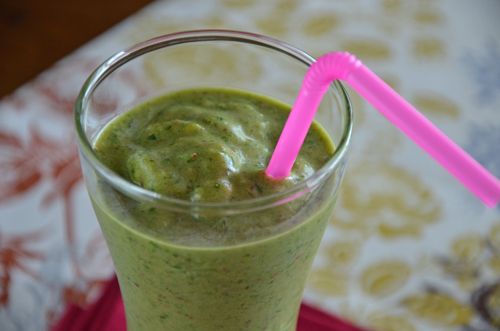 Tropical Green Monster Smoothie
Ingredients
1 tbsp flax
2 tsp organic peanut butter
1 lg handful fresh spinach leaves
1 c frozen tropical fruit mix - pineapples, mangoes, etc.
3/4 c organic skim milk
1 tsp coconut extract
Instructions
Place the ingredients into a blender in the following order: flax, peanut butter, spinach, fruit mix, milk and coconut extract. Blend on the highest setting, until everything is pureed and mixed properly. Pour into a large glass and enjoy.
http://mybakingheart.com/2013/06/25/tropical-green-monster-smoothie/