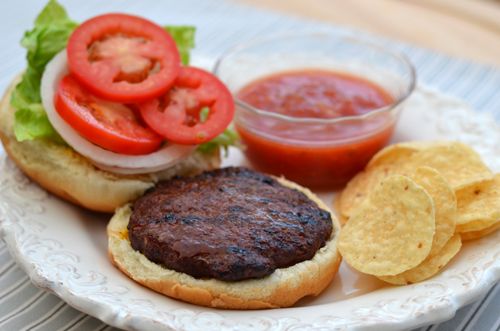 C's travel schedule has opened up for the last week and a half, and I couldn't be any happier.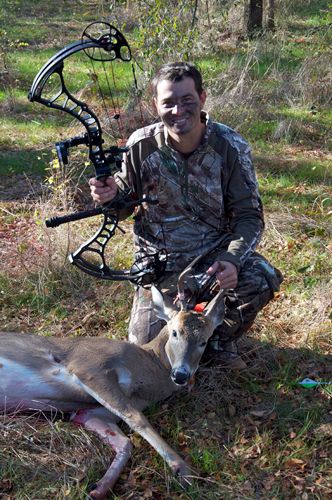 And since he's been traveling non-stop since January, this means we've had more time to spend together… making grocery runs, catching up on our shows, getting together with family, mowing the yard and cooking dinners. We've also got over thirty pounds of venison in the freezer from C's first deer, so we figured it was high time to grill a batch of burgers. We're in the process of renovating the patio, so we couldn't enjoy dinner 'al fresco' this time. However, we sat in front of the tube with our TV trays, so all was good.
With these burgers, I like a little spice, but C prefers more of a bite. And since the measurements below are just a starting guide, you can make these as mild or as hot as you'd like. They're easy to prepare ahead of time or you can put them together on the fly… say, when you're trying to catch the season finale of Dallas. 🙂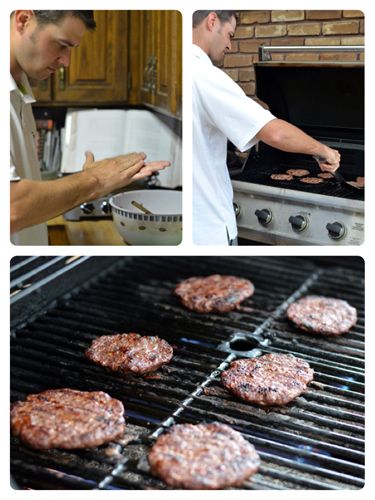 Ingredients
1 lb ground venison
1/2 tbsp chopped, fresh garlic
1 tbsp Sweet Baby Ray's BBQ Sauce
1 tsp Tony Chachere's Creole Seasoning
1/2 tsp Sriracha hot chili sauce
Freshly ground black pepper, to taste
Instructions
Preheat grill for high heat. In a large bowl, mix the ground venison, chopped garlic, Sweet Baby Ray's, Tony Chachere's, Sriracha and black pepper using a wooden spoon. Then, form the mixture into 4 to 6 hamburger patties, depending on desired thickness. Lightly oil the grill grate. Grill patties 5 minutes per side, or until well done.
http://mybakingheart.com/2013/04/16/cs-corner-venison-burgers/