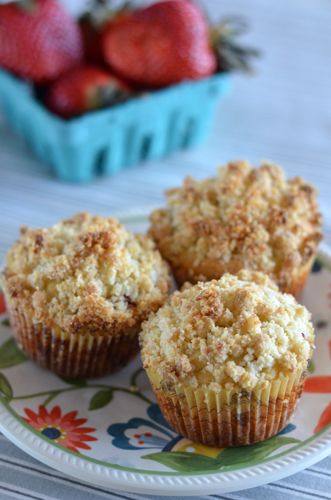 Ever have one of those days where it seems that everything is coming at you at once? Readers, meet today. Today, meet my readers.
For me, it's ad deadlines at the office, piles of laundry, bills to be paid, dinner dates, baby showers for friends, house sitting for my parents, wedding planning for my sister, business trips for C and then a migraine to top it all off. Add to this that I've been trying for three months to collect my records from a very well-known hospital in the Northeast part of the country… to no avail. Countless emails, voicemails and faxes have gone unanswered and now that I'm really thinking about it, this could possibly be the reason for my frequent headaches. 😉
The muffins below, though, helped me forget the fast track that I'm currently on and whipping them up did calm me down. It's a simple recipe with good-for-you ingredients and a minimal prep time. You do have to bake them for an hour before they're fresh from the oven, but the wait just makes them that much sweeter.
Gluten-Free Strawberry Crumb Muffins
Ingredients
For the Crumb Topping:

1/2 c blanched almond flour
2 tsp tapioca
Pinch of Kosher salt
3 tbsp granulated sugar
2 tbsp unsalted butter, melted

For the Muffins:

3 lg eggs
1 tbsp unsalted butter, melted & cooled
1-1/2 tbsp skim milk
1-1/4 c blanched almond flour, packed
1/4 c tapioca
3/4 tsp baking powder
1/2 c granulated sugar
1 c fresh strawberries, chopped
Zest of 1 lemon
Instructions
Make the crumb topping first by combining all ingredients together in a medium bowl. Stir with a spoon so that the mixture clumps into crumbs; set aside.
Preheat oven to 350 degrees F. Line 9 muffin tins; set aside. In a large bowl, beat together the eggs, butter and milk. Add the remaining muffin ingredients, mixing until just incorporated. Carefully fold in the strawberries, then pour the mixture evenly into the muffin tins.
Place the muffin tin into the oven and bake for 30 minutes. After the first 8 to 10 minutes of baking, pull the tray out slightly and sprinkle the crumb topping over the muffins. (Note: If you try to put the crumbs on when they first go into the oven, they will absorb into the batter). Place back into the oven and bake for an additional 15 minutes, until cooked through and slightly golden. Remove muffins to a wire rack to cool completely.
Adapted from: Real Sustenance
http://mybakingheart.com/2013/03/29/gluten-free-strawberry-crumb-muffins/