When I first became enchanted with the Keurig brewer and all of its many wonders, I was drinking cups upon cups of Donut House Coffee® several times a day. I was in absolute love with the Chocolate Glazed Donut variety… the one Green Mountain Coffee Roasters describes as "the taste of a fresh chocolate donut, dunked into your mug."
I remember it like it was yesterday. So, when I opened up this month's sample delivery, I was wrapped up in that sweet caffeine love all over again. And that's exactly what those fine GMCR folks thought about when they created Donut House Coffee®. To relax and unplug from the daily grind with a leisurely cup of coffee over the morning paper or with good friends at a classic diner… that's what life's all about.
Want to evoke that nostalgic experience in the convenience of your own home? Then use this month's promo code – DONUTHOUSE8167 – for 15% off Donut House Collection® K-Cup® packs at GreenMountainCoffee.com (while supplies last). Varieties include regular Donut House Coffee, Donut House Decaf, Cinnamon Roll and Chocolate Glazed Donut. Offer valid February 26th through March 19th and cannot be combined with any other keycode discount.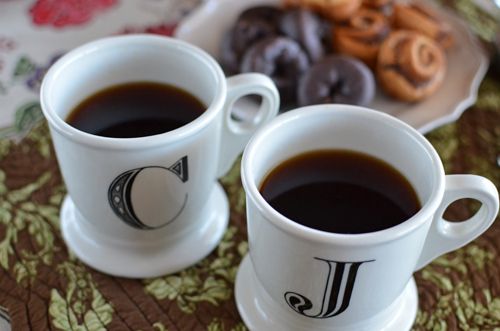 Disclosure: I am participating in a twelve-month campaign with Green Mountain Coffee Roasters and am being compensated with a brewer and product samples. All photography & opinions are my own.