If you're looking to wow your Christmas crowd, then bake up this Finnish Pulla immediately. The rise time isn't as long as most loaves and the rich & spicy scent of cardamom fills the entire house. It's warm, fluffy and has a lovely crust, too. Bonus: the wreath's just as beautiful on the dessert table as it is a hostess gift!
I subbed chopped pecans for the traditional sliced almonds, then green sparkling sugar for the pearl sugar. Gotta get a little festive, ya know. 😉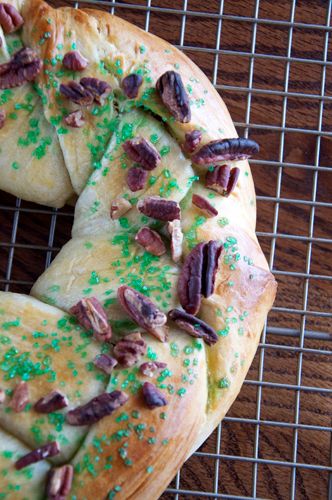 Thanks to Erin of Daily Morsel for serving as hostess this go-round. To see a list of those who baked along this week, click over to the 'Leave-Your-Link' post on TWD!
Finnish Pulla (pg. 106)
Source: Baking With Julia by Dorie Greenspan