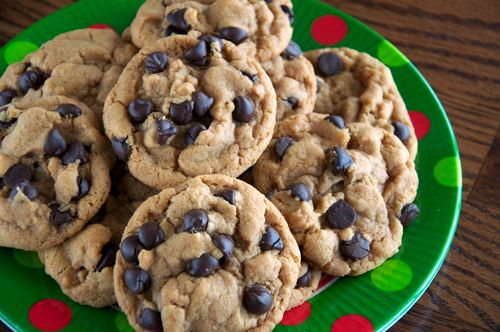 Baking cookies + helping kiddos in need? I'm there! When I was contacted by Glad to host a Cookie Exchange to raise awareness for Cookies for Kids' Cancer, I was incredibly honored. While I've not been directly affected by pediatric cancer, I've seen how it can defeat the innocent spirit and livelihood of a child.
So, planning went into effect and I decided to brighten up the office this past Monday morning with the exchange! Momma G and my little sis generously agreed to bake a few dozen cookies, as well, and we ended up turning the exchange into a bake sale, raising close to $60 for C4KC! We had a basketful of Gingerbread Baby Cakes, Ma's Sugar Cookies, Dark Chocolate 'Sugar & Spice' Pretzels and my contribution… the beautiful Flourless Peanut Butter-Chocolate Chip Cookies you see above!
Want to help out? Join Glad's Virtual Cookie Exchange! It's a fun & easy way to spread the word about Cookies for Kids' Cancer, plus Glad gives a donation for every virtual cookie sent. The more people who send cookies, the more Glad gives! While you're at it, head over to Glad's Facebook page and show your appreciation for their support of Cookies for Kids' Cancer by "liking" them!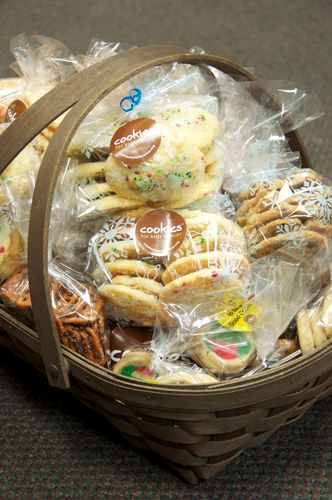 Flourless Peanut Butter-Chocolate Chip Cookies
Ingredients
1 c creamy peanut butter
3/4 c granulated sugar
1 lg egg
1/2 tsp baking soda
1/4 tsp Kosher salt
1 c dark chocolate chips
Instructions
Preheat oven to 350 degrees F. Mix together peanut butter and the next four ingredients until well blended. Stir in chocolate chips.
Drop dough by rounded tablespoonfuls 2-inches apart on parchment paper-lined baking sheets. Bake for 12-14 minutes or until puffed and lightly browned. Cool on baking sheets for 5 minutes, then remove to a wire rack to cool completely.
Adapted from: Southern Living's Cooking for Christmas
http://mybakingheart.com/2012/12/06/cookies-for-kids-cancer-cookie-exchange/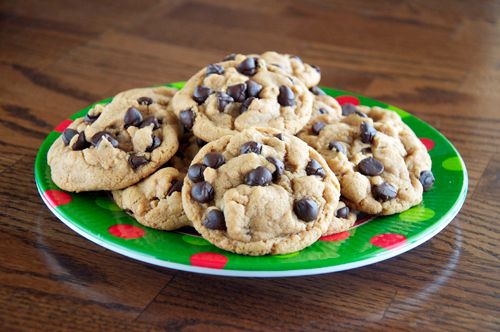 Disclosure: I have partnered with The Glad Products Company through DailyBuzz to help promote their Food Storage products. I have been compensated for my time commitment to work with this product. However, my opinions are entirely my own and I have not been paid to publish positive comments. Thank you GLAD!