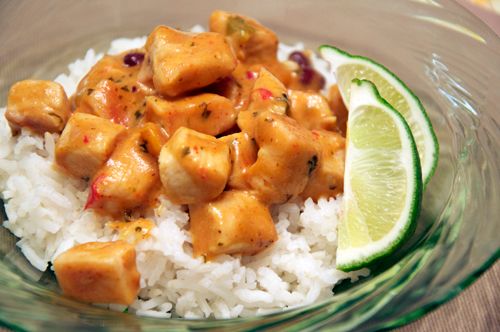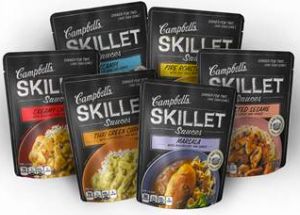 I'm super excited to tell you about a new group of sauces that will put a fabulous spin on your weeknight dinner! The beauty of Campbell's Skillet Sauces is that they provide a quick and easy way to get a delicious dinner on the table in about 15 minutes.
Our sauce of choice for last night's dinner was the Creamy Chipotle. It's spicy, comforting and rich at the same time and filled with tender bites of roasted corn and black beans. And in just three easy steps, our tasty dinner was on the table! This was wonderful served over rice, but next time, we'd love to set up a 'Taco Bar' filled with lettuce, tomatoes, cheese and salsas, then make our own Chicken Tacos!
There are 8 amazing flavors just begging to be tried – most sauces call for chicken, but beef and shrimp are always welcome, too! I have three packets in the pantry that are on the list for next week's dinners and I can't wait to serve 'em up… Marsala, Thai Green Curry and Toasted Sesame!
Ready to give them a try? Click here for a $1.00 coupon good towards any Campbell's Skillet Sauces!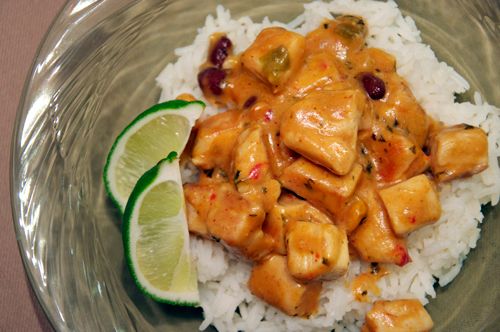 Disclosure: This is a sponsored post. Campbell's supplied me with the product, so I could post about my experience. All photography and opinions are my own.