Ahhh, it feels so good to be back. C and I returned from our cruise last Saturday evening… with sunburns, a sinus infection for him and a stress fractured foot for me. Even with all of that, we had an absolutely amazing time and we can't wait to sail with Disney again!
I know I posted last week while I was away, but it seems like forever since I've actually been in the kitchen. I've definitely enjoyed being served and waited on hand & foot (believe me), but I've missed getting my hands all buttered up and covered in flour. Which is why I put together this little dish for today's breakfast. It's easily prepared the night before, and after a rest in the refrigerator, a quick trip to the oven is called for just an hour before you're ready to serve. It's also a perfect tailgating recipe when your team decides to hold it's game at 11am on a Saturday morning. 🙂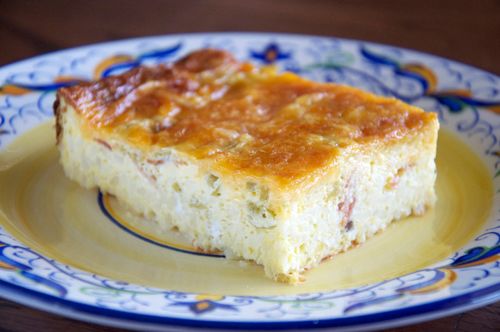 Green Chile Breakfast Casserole
Ingredients
1 (16 oz) pkg hash browns, frozen
1 lb bacon, cooked and crumbled
6 lg eggs, beaten
1 c skim milk
1 tsp Kosher salt
1/2 tsp black pepper
1 tsp garlic powder
2 (4 oz) cans diced green chiles, drained
1 c Fiesta-blend cheese, grated
Instructions
Line a 9"x13" baking dish with frozen hash browns. Sprinkle crumbled bacon over the hash browns. Whisk together eggs, milk, salt, pepper, and garlic powder. Stir in the green chiles, then pour mixture over the bacon and hash browns. Top with grated cheese. Refrigerate overnight.
The next morning, preheat oven to 350 degrees F. Bake for 1 hour to 1-1/2 hours, or until nicely browned and cooked through.
http://mybakingheart.com/2012/11/14/green-chile-breakfast-casserole/