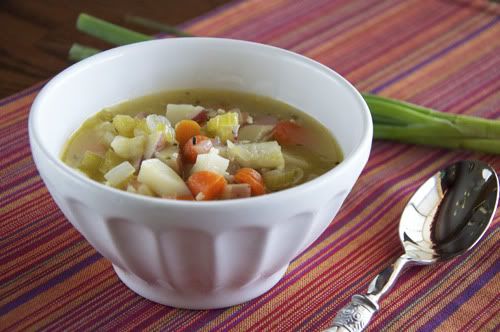 Today's 'French Fridays' recipe is Dorie's version of Stone Soup, and a yummy one, at that. I'm always one for chunky soups, so I took the road less traveled and decided to leave my soup as is, not pureeing it once it had cooled. And as a side to ham & gruyere quesadillas, we enjoyed this as we watched the presidential debate last Tuesday evening.
The temps are starting to dip around these parts, so it was the perfect dish to cozy up on the couch with. It was warm, comforting and had a wonderful amount to seasoning to it. Easy and yummy… recipes such as this one earn five stars in my book!
For a list of those who participated this round, click over to the 'Leave-Your-Link' post on FFWD. And, if you haven't already, grab a copy of this book for your library while you're at it… you won't regret it!
#110 – Spur-of-the-Moment Vegetable Soup (pg. 74)
Source: Around My French Table by Dorie Greenspan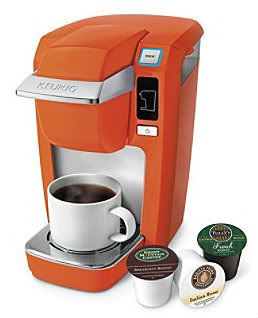 p.s. Don't forget to enter my National Fair Trade Month Giveaway! Contest ends tonight at midnight CST! Just leave a comment with your favorite Fair Trade Certified™ Green Mountain Coffee variety and you're entered to win a new, bright orange Keurig® Mini Plus Brewing System and a box of Fair Trade Certified™ Pumpkin Spice K-Cup Packs! Good luck!