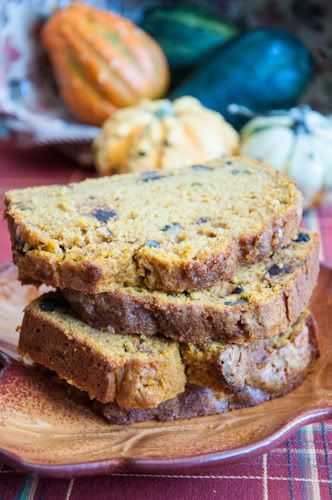 Bring on the pumpkin, baby. October is finally here and each time those first few days roll around, all recipes in my world start revolving around this precious gourd.
No cranberries in sight, though, and since I had just spent an hour at the grocery store, I wasn't about to head out once more just to search for a little bag full of those tart berries. So instead, I subbed rich, dark chocolate chips. And really, what's better than pumpkin plus walnuts and chocolate?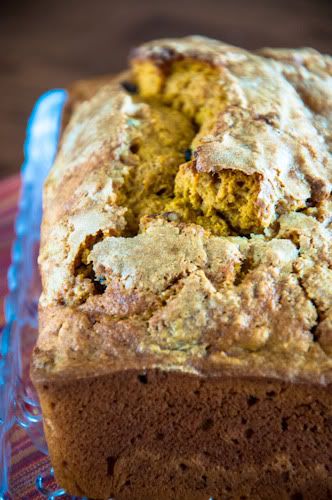 Rebecca at This Bountiful Backyard is our sweet hostess this week. Click over to her blog for the original recipe and for a list of bakers participating this go-round, check out the 'Leave-Your-Link' post on TWD!
Chocolate Chip-Walnut Pumpkin Loaf (pg. 108)
Adapted from: Baking With Julia by Dorie Greenspan