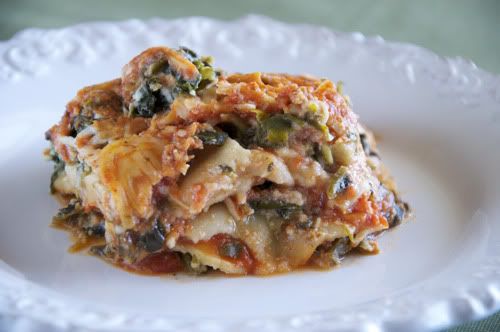 This month on Live Sigma Kappa, it's all about Fall! I'm reveling in the cooler temps, sweet smells and the beautiful, organic colors. It's also one of my favorite times to pull out the ol' crock pot. With this recipe, you can fill the bellies of a big group or a small family of four and enjoy the leftover the next day.
It bakes away while you're at work, going for a run or watching the game on the big screen. Double your greens with a side salad (and maybe a side of garlic bread, too) and you're all set!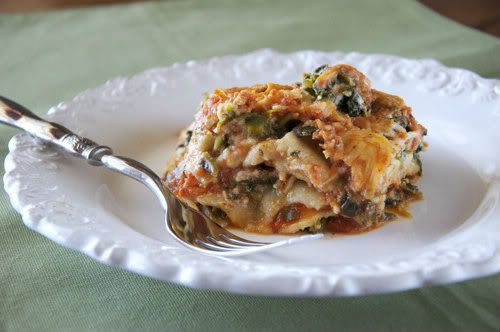 Slow-Cooker Spinach Lasagna
Ingredients
2 (10 oz) pkgs chopped, frozen spinach, thawed and squeezed to remove excess moisture
1 c ricotta cheese
3/4 c grated Parmesan
2 cloves garlic, minced
3 c marinara sauce
6 lasagna noodles (not no-boil)
2 c grated mozzarella
Instructions
In a bowl, mix together the spinach, ricotta, 1/2 cup of the Parmesan and the garlic. In a second bowl, mix together the marinara sauce and 1/2 cup water.
Spread 3/4 cup of the marinara mixture in the bottom of a 4 to 6-quart slow cooker. Top with 2 noodles (breaking to fit), 3/4 cup of the remaining marinara mixture, half the spinach mixture, and 1/2 cup of the mozzarella; repeat. Top with the remaining noodles, marinara mixture, mozzarella, and Parmesan.
Cover and cook on low until the noodles are tender, 3-1/2 to 4 hours.
Adapted from: Real Simple
http://mybakingheart.com/2012/10/02/live-sigma-kappa-slow-cooker-spinach-lasagna/