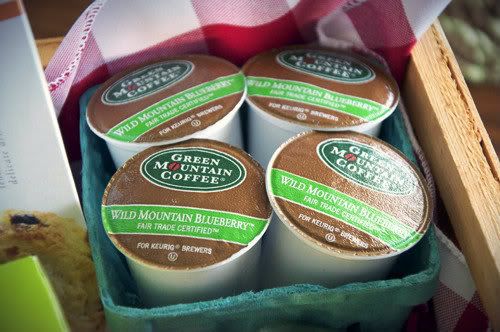 This time of year is for savoring the last little bits of Summer before the weather cools and those big holidays start peeking around the corner. Since today is the first day of school for many, I'm sure a lot of mommas are out there with a little extra time on their hands this morning. So what better way to enjoy the quiet than with a nice, steaming cup of Wild Mountain Blueberry coffee from Green Mountain Coffee Roasters?
It's my newest obsession, in fact. These K-Cups are so sweet & tasty that I take a thermos-full to work in the morning and almost always enjoy an extra cup after dinner every night.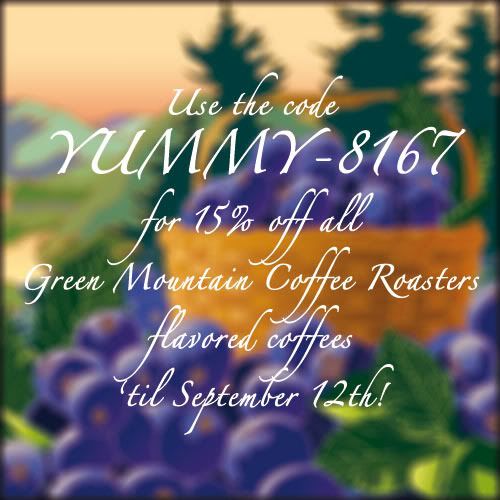 If you're looking for that berry good deal I mentioned, just click the photo above between now and September 12th to take advantage! Even 'Brew Over Ice' K-Cups® are included in this promo!! You're also welcome to visit Green Mountain Coffee® on Facebook and Twitter for more contests, deals and plain 'ol fun! Happy end of Summer… and here's to Fall!! 🙂

Disclosure: I am participating in a twelve-month campaign with Green Mountain Coffee Roasters and am being compensated with a brewer and product samples. All photography & opinions are my own.