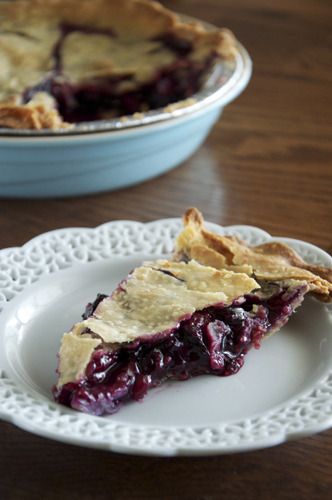 In an effort to get ahead of the game, I put this pie together for a Fourth of July celebration. A little premature? Probably, as now (almost a month later) I'm having a hard time remembering what it was specifically that I loved about it… other than the fact that it was really, really good. 🙂
It can also be prepared ahead of time and frozen for up to an entire month before baking and serving. Super convenient and super tasty, too!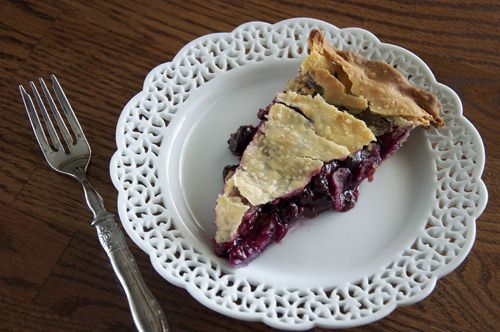 Our sweet hostesses this week are Hilary of Manchego's Kitchen and Liz of That Skinny Chick Can Bake. They'll both have the recipe listed on their blogs, if you'd like to recreate this yummy pie. And for a list of participating bakers, click over to the 'Leave-Your-Link' post on the Tuesdays With Dorie homepage!
Blueberry Nectarine Pie (pg. 384)
Source: Baking With Julia by Dorie Greenspan