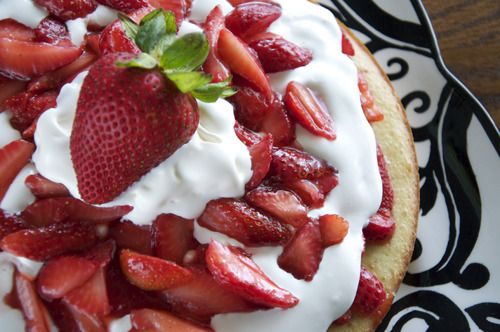 Ever have a beautiful recipe turn out horribly bad? My apologies to Flo Braker (contributing author), as the following 'perfect genoise' ended up being 'not-so'.
I whipped together the sugar and eggs for close to 30 minutes (almost six times longer than what was called for) and still ended up with no 'ribbon'. And as you can clearly see, I couldn't get the recommended three layers out of the genoise… heck, there was no way I was getting TWO layers out of that thing. So, to salvage the cake and that night's dessert, I just topped it with the macerated strawberries and whipped cream. No fluffy cake layers, just a straightforward strawberry shortcake-type treat. I have no doubt that it could taste any better; however, it could've looked prettier. 🙂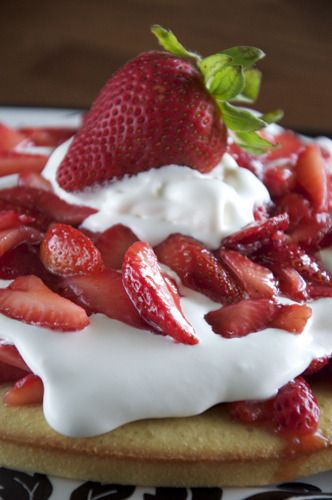 Sophia of Sophia's Sweets and Allison of Sleep Love Think Dine are our hostesses for the week. Click the links to their blogs for the recipe and as always, to check out who participated in this edition, head on over to the TWD 'Leave-Your-Link' post!
French Strawberry Cake (pg. 273)
Source: Baking With Julia by Dorie Greenspan