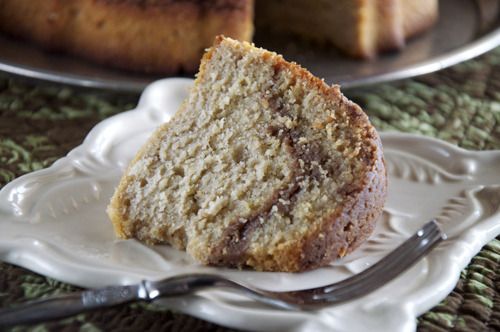 This month on Live Sigma Kappa, we're talking 'friendship'… something that's very near and dear to my little heart.
And what better way to celebrate a friendly sisterhood than with cake? A Cinnamon Streusel Bundt cake, to be exact! Have no fear, though. The length of the recipe may be long, but it's not hard. You'll be so happy with the end result that you might just forget how long you had to wait to taste it! 🙂
Hop over to LSK to see my post and to let me know what you think!
Amish 'Cinnamon Streusel' Friendship Bundt
Ingredients
1 pkg active dry yeast
1/4 c warm water (110 degrees F)
1 c all-purpose flour + 1-1/2 c (on Day 10)
1 c granulated sugar + 1-1/2 c (on Day 10)
1 c warm skim milk (110 degrees F) + 1-1/2 c (on Day 10)
3 lg eggs
1 c oil
1 tsp ground cinnamon
1/2 c skim milk
1/2 tsp pure vanilla extract
1 1/2 tsp baking powder
1/2 tsp baking soda
2 c all-purpose flour
1 lg box instant sugar-free, fat-free vanilla pudding
1/2 tsp Kosher salt

For the Cinnamon Streusel:

8 tbsp unsalted butter, at room temperature
1/4 tsp Kosher salt
2/3 c light brown sugar, packed
2/3 c all-purpose flour
1 tbsp ground cinnamon
Instructions
For the Starter:
In a small bowl, dissolve the yeast in warm water for about 10 minutes. Stir well. In a 2 quart glass or plastic container, combine flour and granulated sugar. Whisk thoroughly or the flour will get lumpy when you add the milk. Slowly add warm milk and dissolved yeast mixture to the flour/sugar mixture. Loosely cover the bowl with a lid or plastic wrap. The mixture will get bubbly. Consider this Day 1 of the cycle, or the day you receive the starter. On Day 2, transfer the mixture to a large Ziploc bag and mush. Continue following directions as written below.
For the next 10 days handle the starter according to the instructions below for an Amish Friendship Bundt.
Day 1 - Receive the starter and do nothing.
Day 2 - Mush the bag.
Day 3 - Mush the bag.
Day 4 - Mush the bag.
Day 5 - Mush the bag.
Day 6 - Add to the bag 1 cup each of flour, sugar and milk. Mush the bag.
Day 7 - Mush the bag.
Day 8 - Mush the bag.
Day 9 - Mush the bag.
Day 10 - Follow these instructions:
1. Pour the entire contents of the bag into a non-metal bowl.
2. Add the additional 1-1/2 cups flour, 1-1/2 cups sugar and 1-1/2 cups milk in the above ingredients. Stir.
3. Measure one cup batter into four 1-gallon Ziploc bags and give to friends along with a copy of the recipe.
4. Preheat oven to 325 degrees F.
5. Add to the remaining batter the ingredients for the Bundt.
6. Grease a large, non-metal bundt pan.
7. Continue with the 'Cinnamon Streusel' ingredients and directions below.
Mix all ingredients together. Make your Amish Friendship Bundt according to the above directions. Sprinkle about a 1/2 cup of streusel mix around the bottom of the bundt pan. Then, scrape about 1-1/2 cups of batter into the pan and spread into the crevices. Batter will be thick. Top with the remaining streusel mix, then add your remaining batter. Bake for one hour. Cool the bundt for about 10 minutes, or until it loosens evenly from the pan.
Notes
It's imperative that you do not use any type of metal spoons or bowls for mixing. Also, do not refrigerate. Batter will rise, bubble, and ferment naturally... burp as needed. You can also make this in two non-metal loaf pans.
http://mybakingheart.com/2012/06/06/live-sigma-kappa-amish-cinnamon-streusel-friendship-bundt/