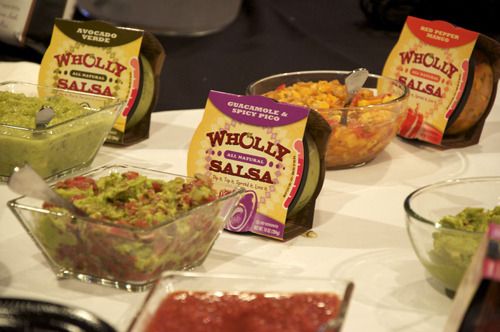 This past Tuesday, I had the privilege of attending a 'Dinner Dilemma' blogger event, hosted by the wonderful people of Wholly Guacamole. They are, without a doubt, some of the friendliest and most down-to-earth people I've ever had the pleasure of working with and I can't wait to meet up with them again.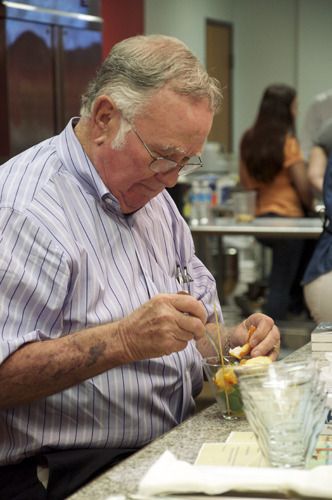 Wholly Guacamole's story starts with a man named Don Bowden. In 1989, this Dallas restaurant owner started to look for a pre-made guacamole to serve in his local Mexican restaurants. His biggest problem was that avocados start to brown as soon as you cut them open. In his search for the best guacamole, he discovered High Pressure Processing (HPP) Technology (a process of preserving foods though the use of high-pressure water, rather than with heat or chemicals). And when used on guacamole, the end result is a completely 100% all-natural, fresh-tasting product. Which means… Wholly Guacamole & Salsa is preservative & additive-free, fat-free, allergen-free, gluten-free and kosher, too!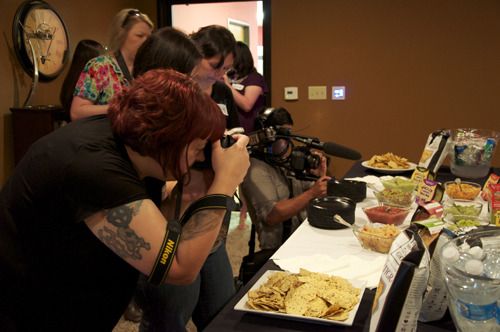 Our day began with a taste test of all the Wholly Guacamole flavors, featuring their brand new line of salsas. And by the looks of it, this room was most definitely filled with food bloggers… as it was hard vying for a spot to photograph the food! Once we'd finished tasting, we were divided up into three groups to begin cooking.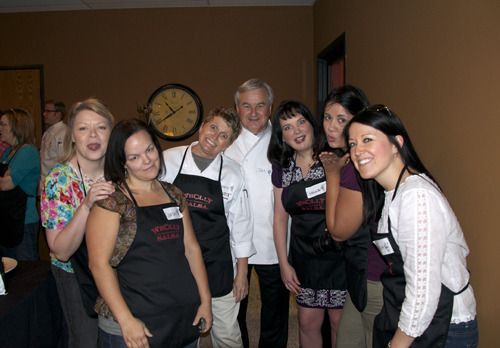 Yay Team 2!! I was grouped with (from left to right): Angela of Fab Find Foodie, Courtney of My Crazy Savings, our chefs Sammie & Jim, Shannon of Milk and Cuddles and Allie of Screwed Up Texan.
Our first round featured appetizers… and Team 2 contributed this gorgeous Island Mango Shrimp. Super-yummy and one of the favorites of the day! Another great dish was a platter full of the Thai Shrimp Nachos below. To die for… seriously.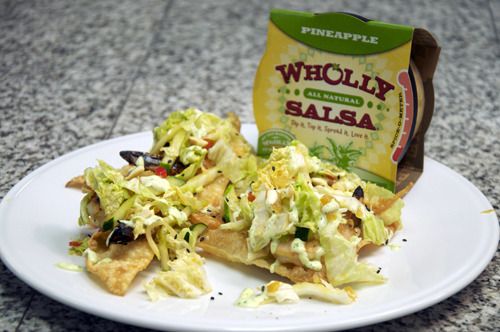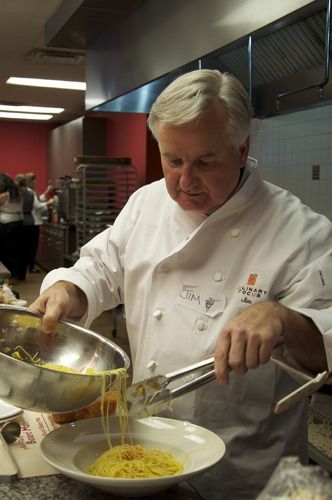 Fun fact time!! Jim, our Head Chef for Team 2, invented Chili Cheese Fritos® and the Stuffed Crust Pizza from Pizza Hut. Awesome, right?
Our final tastings for the day consisted of each team's main dish (Mini Meatloaves, Roasted Tomato, Spinach & Cream Cheese-Stuffed Chicken Breasts and Red Pepper Mango Shrimp Pasta) along with a mini wedge salad topped with Wholly Salsa Avocado Verde (yum!!) and Wholly Salsa Pineapple-topped ice cream!
Fab news! Wholly Guacamole is offering a fabulous $1.50 off coupon for you to give their new salsas a taste! To print off the coupon, just 'like' Wholly Guacamole's Facebook page, then click on the 'Coupons' tab! This is an amazing offer that is perfect for this Memorial Day weekend. And while you're at it, sign up for their Newsletter, filled with exclusive coupons, promotions, recipes and much more. Not only can you save money on your first pack of Wholly Salsa, but you can also save another $1.00 on a second package by printing off this coupon from their website! Talk about a super deal!
Now for the really, really fun part! See this amazingly awesome Prize Pack that I walked away from the event with? Well, thanks to those fabulous Wholly Guacamole people I told you about, I'm giving one away to a lucky reader! This handy cooler is filled to the top with EIGHT of their new salsa flavors: Guacamole & Spicy Pico, Avocado Verde (my absolute favorite!), Roasted Tomato, Red Pepper Mango, Pineapple, Classic Mild, Classic Medium and of course, Classic Hot. You even get a nifty serving dish and avocado stress reliever… how's that for cool?
Just leave a comment letting me know which new Wholly Salsa you'd like to try and you're entered into the drawing! Contest is open to U.S. residents only until Monday, May 28, 2012 at 11:59 pm CST. One winner will be randomly chosen by random.org and announced by Wednesday, May 30th.
Many, many thanks (again!) to all the people at Wholly Guacamole. I had such a fabulous time and I can't wait to do it again! 🙂

Disclaimer: By participating in a product review and giveaway with Wholly Guacamole, I was compensated with free products. All photography & opinions are my own.