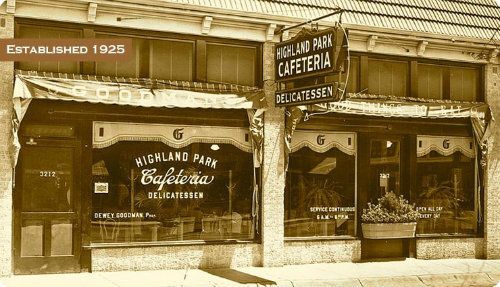 For Ms. K, the ultimate Poppy Seed Muffin belongs to the Highland Park Cafeteria, a distinct landmark for longtime residents of Dallas. But recent searches for a copy-cat recipe have proved fruitless… for both me and Ms. K. We've asked about a cookbook or even if they'd share their famous recipe, but apparently, it's so secret they can't even respond to inquiries.
So, when I found this recipe, I jumped to give them a try. For me to love a muffin, they have to have a moist, tender crumb and a taste that's not overpowering, but just sweet enough that my taste buds smile. This one (literally) takes the cake. The batter is straightforward, the bake time short. They're perfect as a mid-afternoon snack or even as a breakfast or brunch treat. Ms. K… you'd be proud. And you may never have to visit HPC again! 😉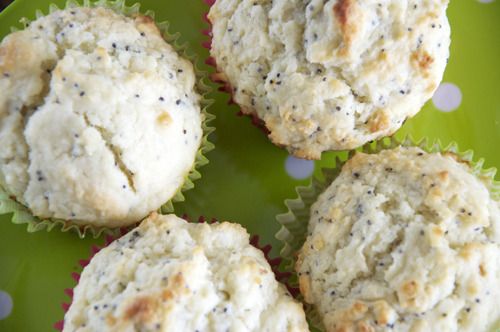 Poppy Seed Poundcake Muffins
Ingredients
2 c all-purpose flour
1 tbsp poppy seeds
1/4 tsp Kosher salt
1/2 t baking soda
1/2 c unsalted butter, at room temperature
1/2 c Splenda for Baking
2 lg eggs
1 c plain yogurt or fat-free sour cream
1 tsp pure vanilla extract
Instructions
Place rack in center of oven and preheat to 400 degrees F. Line a 12 cup muffin pan with paper liners or spray each muffin cup with a non-stick vegetable spray.
In a bowl, whisk the flour with the poppy seeds, salt, and baking soda.
In the bowl of your electric mixer, or with a hand mixer, beat the butter and Splenda for Baking until light and fluffy. Beat in the eggs, one at a time, mixing well after each addition. Scrape down the sides of the bowl as needed. Beat in the yogurt (or sour cream) and vanilla extract until well blended. Stir in the flour mixture just until moistened. Do not over mix. Spoon the batter into the muffin cups using two spoons or an ice cream scoop. Bake for about 18 to 20 minutes or until a toothpick inserted in the center of a muffin comes out clean. Remove from oven and place on a wire rack to cool for about five minutes before removing muffins from the pan.
http://mybakingheart.com/2012/05/21/poppy-seed-poundcake-muffins/