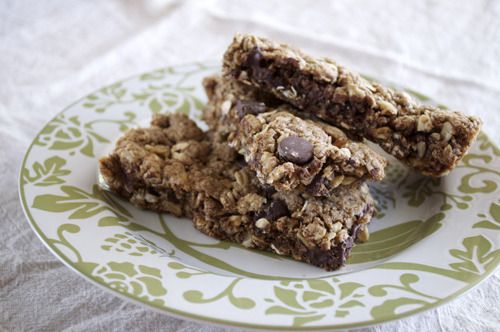 Ready for Earth Day? Well, the bloggers at Live Sigma Kappa sure are! This month, we're celebrating all things Planet Earth… and I'm helping out with these 'Earthy Goodness Bars'! Chock full of good-for-you yumminess, they're perfect for all kinds of occasions – showers, parties, snacks, even breakfast. And they're simple enough to put together that kids can help out, too! Click on the LSK button or the link above to see my post and to leave a comment letting us know what you think!
Ingredients
1-1/2 c whole-wheat flour
1 tsp baking soda
1-1/2 c old-fashioned oats
1/4 c Splenda for Baking
1/2 c light brown sugar, packed
2 tsp ground cinnamon
1/4 c unsalted butter, at room temperature
1/4 c unsweetened applesauce
1 lg egg
1/2 c dark chocolate chips
1/2 c chopped pecans
Instructions
Preheat the oven to 350 degrees F. In a large mixing bowl, whisk together the whole-wheat flour, baking soda, oats, Splenda, brown sugar and cinnamon. Add the butter, applesauce and egg. Stir and mix with a wooden spoon until you have a crumbly dough (about 5-10 minutes). Once the dough is combined, fold in the chocolate chips and chopped pecans.
Press the dough into a 13"x9" pan and bake for 17-20 minutes (depending on your oven) or until the center is set and bars are slightly brown. Remove pan from oven and allow to cool for at least 10 minutes before cutting into bars.
Recipe Source: My Baking Heart
Notes
PointsPlus™ Value: 7 (per serving)
http://mybakingheart.com/2012/04/03/live-sigma-kappa-earthy-goodness-bars/