Could it be true? Our very last recipe in the big, beautiful book of Baking? 🙁
Tuesdays With Dorie has been such a major part of my life that I'm incredibly sad to say goodbye. Granted, a new group will soon begin in just two months time, with another of Dorie's books, Baking with Julia, but I feel it just won't be the same. The many friendships I've cultivated and the new challenges that have come my way have made the last four years something truly special.
Our final recipe is an easy one. Peanut Butter cookies rolled in chopped peanuts, then filled with a rich jam or (for the chocoholic, like me) chocolate chips. Baked in minutes, devoured in seconds, they're some of Dorie's finest 'cookie jar' cookies.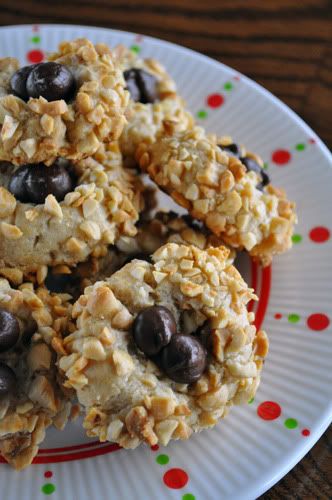 It's with pride (and a bit of sadness) that I give you Dorie's Kids' Thumbprints, chosen by Ms. Dorie herself. You can find today's recipe and a wonderful, teary-eyed post by clicking over to Dorie's site.
Kids' (Chocolate-Studded) Thumbprints (pg. 163)
Source: Baking – From My Home to Yours by Dorie Greenspan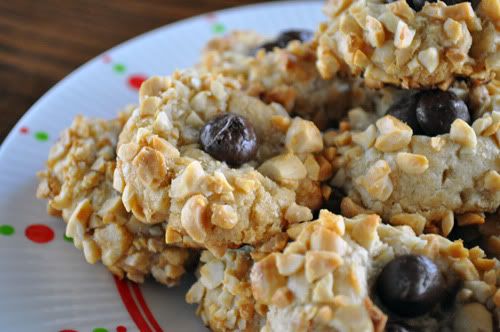 To Laurie, Julie and especially, Dorie: From the bottom of my heart, thank you for four sweet years!!