Well, as you can tell from above, the race is over. This past Sunday I completed 13.1 miles with an Official time of 3:17:01. The guy in the photo above? That's Emily's boyfriend, Daniel. Emily ended up injuring her knee two months ago, so Daniel filled in for her. He finished in an incredible 2:29:08 – we're so proud of him!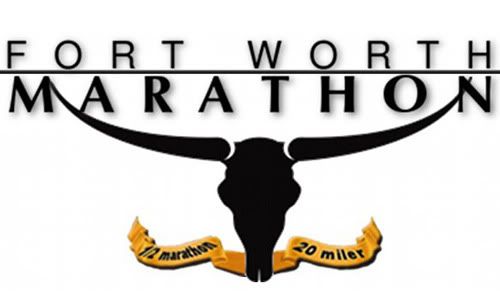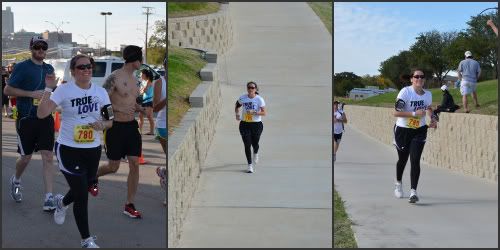 And that awesome boyfriend I'm always talking about? You know… C? That's him running alongside me. He jumped in at Mile 8 to motivate me on the last leg. I'm still in shock. When he texted that he had a surprise for me coming up after the turn-around, I thought it might be a big sign or something. I had no idea he would run the rest with me. Such an incredible and supportive guy… I'm so blessed.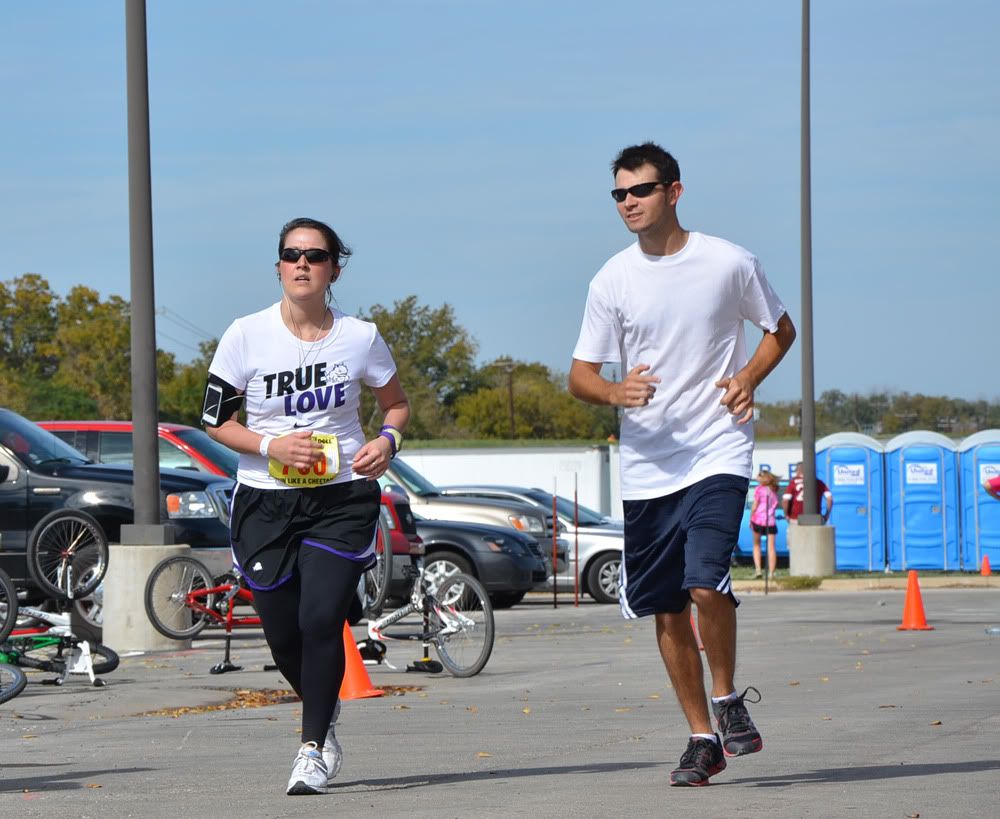 About to cross the finish line! I had C in one ear and Momma G, Emily and Daniel in the other yelling, "You go you two!" and "Congrats" as we approached. It was so uplifting and I was so excited to finish!
Even though Emily couldn't run, she showed up with camera in hand to shoot photos and cheer us on (alongside Momma G, of course!)!
I'm happy that I accomplished one of my '30' goals, but I'm so glad this race is over. I was super-anxious and nervous leading up to the big day… and now my thighs are still on fire three days later. My toes are killing me, as well. While running the Cowtown sounded fun several months ago, I think I might be passing on that one. 🙂