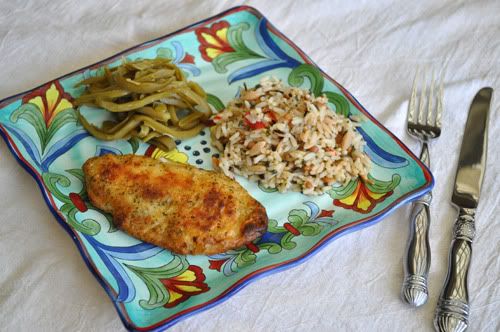 Happy Halloween, my sweet readers! I've got great news for those of you who are gluten-intolerent… Gorton's Grilled Fish is now Gluten-Free!!
Gorton's new line of grilled fish items come in a wide variety of flavors and species, making it easier to adhere to the USDA's new Dietary Guidelines recommending at least two servings of seafood per week! All have healthy Omega-3 fatty acids and are an excellent source of lean protein, with a taste that makes you smile and a fat & calorie count that makes your waist happy! 🙂 Their Grilled Fillets are all natural, with no artificial colors, flavors or preservatives and no MSG. With quick and easy preparation from the oven (and even the microwave!), what's not to love?
And courtesy of Gorton's, I have two Winner Kits, containing two FREE product coupons and a boatload (hee, hee!) of information about their new line of Gluten-Free Grilled Fish items! Want to win one? Just leave a comment below with the type of fish you'd try with your coupons and Random.org will select two lucky winners! Please comment by Wednesday, November 2 at 12:00 pm, Central Standard Time, to be included in the drawing. US and Canadian residents only please. 🙂
Trust the Gorton's Fisherman!