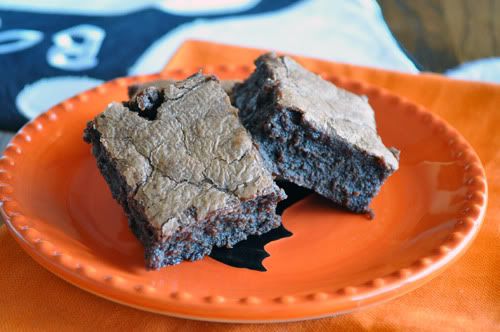 Love a fudgy, über-gooey brownie? The one that just melts in your mouth with the first bite? If this sounds like your type of sweet, then this brownie's for you. It's a rich, chocolately brownie with a spicy kick of ginger at the end.
The bake time took longer than Dorie suggests… 45-50 minutes compared to her 25-30. However, they were so good that they reminded me of molten chocolate lava cakes. Definitely not Weight Watcher-friendly, but every now and then you need a sweet (off-point) treat! 🙂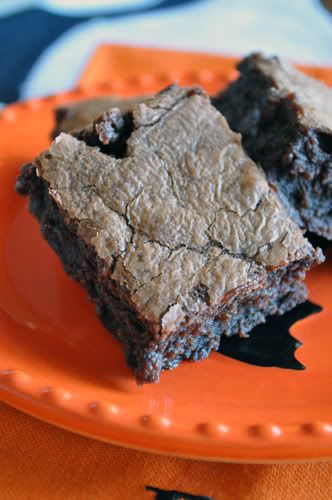 Hindy of Bubie's Little Baker is this week's hostess – thanks to her, you can find the recipe listed on her site. And if you're interested in who else baked along this week, check the 'Leave-Your-Link' post on Tuesdays With Dorie!
Ginger Jazzed Brownies (pg. 101)
Source: Baking – From My Home to Yours by Dorie Greenspan