Tomorrow is my little sister's 26th birthday and since I can't safely transport an ice cream cake without a huge mess, I'm gifting her with her favorite cookie instead. It just so happens that her number one pick is the Madeleine, this week's FFwD recipe. Lucky, right? This is one of my favorite cookies to make – the batter comes together quite easily and folding in the melted butter puts me in a calm mood. After a few hours in the fridge and several minutes in the oven, the cookies are ready for a sprinkling of Confectioners' sugar. Since I was delivering these, I didn't add any this time, but it's the perfect touch on top.
These are a modern take on Proust's Classic Madeleine, as Dorie suggests. The spices weren't as prevalent as they should have been (given the recipe's title), but what stood out the most was the orange zest mingled with the granulated sugar. Tangy and sweet… it was a nice reminder that Summer is no longer here! I love seeing that most elusive 'hump', too! 🙂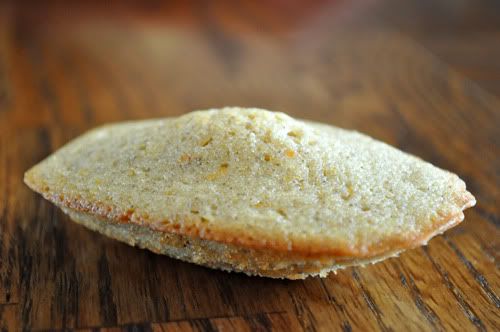 Click over to the 'Leave-Your-Link' post for a list of the 'Doristas' who participated this week!
#53 – Honey-Spiced Madeleines (pg. 408-409)
Source: Around My French Table by Dorie Greenspan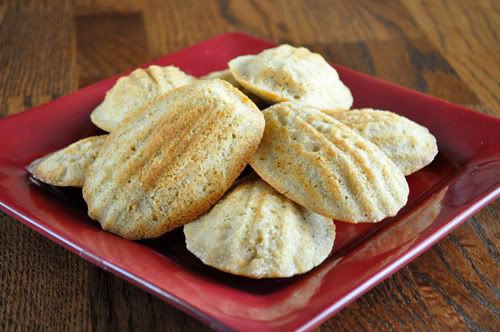 Happy First Day of Fall!!